Broadway's Shuttered 'Scottsboro,' Others May Get Another Op'nin' In Hollywood
When the producers of The Scottsboro Boys announced that the Broadway musical would be closing abruptly on Dec. 12, fans reacted with something close to grief. More than 800 joined a Facebook page dedicated to keeping the show alive.
It didn't work. The show closed last night as planned, after only 49 performances at the Lyceum Theater. But recent reports hold out a glimmer of hope that The Scottsboro Boys -- along with at least three other difficult and departed (or departing) stage shows -- may live on on film.
It would be a tall order. The Scottsboro Boys is based on the true story of nine African-American teenagers sentenced to death in Alabama in the 1930s for allegedly raping two white women on a train -- a crime that never occurred. (One of the women even recanted her initial testimony.) John Kander and Fred Ebb, the Broadway team responsible for such hits as Chicago and Cabaret, worked on the musical version before Ebb died in 2004, and Kander completed it with other collaborators this year. Their much-discussed concept presented the story as if it were part of a minstrel show -- with the actors, all but one of them African-American, appearing on occasion in blackface and otherwise imitating the style of the once popular and now discredited form of entertainment.
Now Lee Daniels, the director of the movie Precious, is reportedly interested in making a movie out of The Scottsboro Boys -- and hoping to involve both Oprah Winfrey and Denzel Washington in the project. (Daniels is already at work on a film version of the stage musical Miss Saigon.)
What's notable, in a showbiz climate where it's more common for hit movie properties to be turned into stage extravaganzas, is that Lee's interest in The Scottsboro Boys coincides with news that several other powerful entertainment figures have expressed interest in New York stage shows over the past week or so.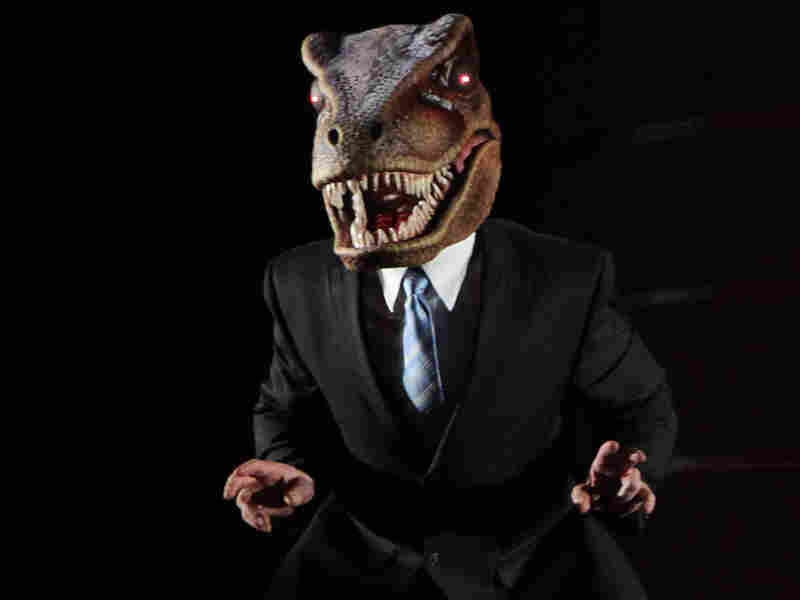 Winfrey is hoping to star in a film version of Ruined, the Lynn Nottage drama that won a 2009 Pulitzer Prize after appearing Off-Broadway. It's both a grim and lively look at a brothel that serves, at least for a time, as something of a refuge for women battered and mutilated in the brutal war in the Congo. Winfrey, whose last film appearance (other than in an animated feature) was in 1998's Beloved, is reportedly interested in playing the character of the brothel owner, Mama Nadi.
Meanwhile George Clooney has announced his intention to direct a film version of Enron, a play by British newcomer Lucy Prebble about the Texas energy company scandal. Enron was a hit in London but lasted just a handful of performances when it opened on Broadway at the end of April.  One challenge as Clooney and Prebble translate the play to the screen will be figuring out how much of the over-the-top performance-art aspects of the stage production to retain. (Three blind mice opened the play; the climax involved four red-eyed dinosaurs in business suits eating cash.)
A more successful Broadway show, the musical Next to Normal, has attracted the attention of director Rob Reiner, who's told interviewers that he'd like to direct a film adaptation. The story of a family dealing with a wife and mother who is depressed and delusional, it opened on Broadway in April 2009 and became an unlikely hit, winning the 2010 Pulitzer Prize for Drama and a Tony Award for its leading lady, Alice Ripley. It's scheduled to close in New York in January, but a national tour has already kicked off in Los Angeles.
The appeal for Reiner, in addition to that prize-winning brand? "It's about ordinary people, but set to music," he told The Malibu Times. "It's funny and dark and uplifting. You know, about real stuff."
What's intriguing about all four of these shows is that, however they differ, they're all challenging works; their film versions are unlikely to break any of Avatar's records. And they all share an engagement in the world as people live in it, rather than the way it's often romanticized in Hollywood. In other words, we're not talking Wicked -- which is itself scheduled to be filmed next year.
In related news, Tom Cruise is reportedly considering an offer to appear in his first movie musical, a film of the current Broadway jukebox hit Rock of Ages.