Reflections Of A White House Press Corps Veteran
Few people in the White House press corps have worked there longer than Shelly Fielman, now a cameraman for NBC.
His first day?
The day President John F. Kennedy was shot.
"What kind of business did I just get into?" Fielman, 75, recalls asking himself.
His second day?
The day Jack Ruby shot Lee Harvey Oswald while he was being transferred to a police vehicle just a few feet away from Fielman in Dallas.
On March 31, 1981, Fielman would watch through his viewfinder as John Hinckley fired shots at President Ronald Reagan outside the Hilton Hotel in Washington, D.C.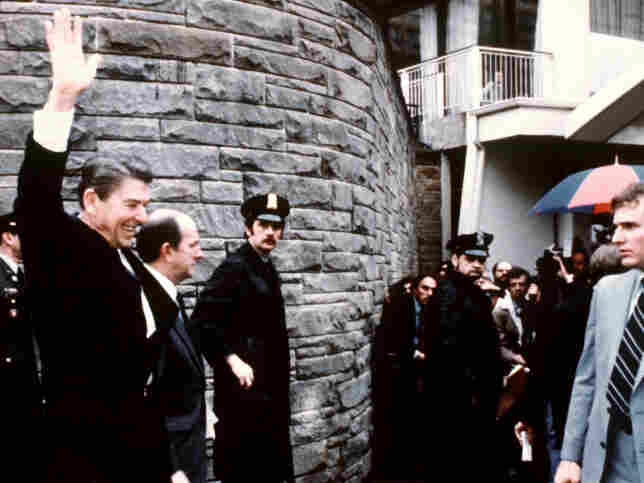 "You didn't have time" to think about the danger, Fielman tells NPR's Don Gonyea. After it was all over, Fielman adds, "that was when my nerves really kicked in."
The Long View
During the civil rights era, Fielman and his press colleagues traveled to Americus, Ga., to cover a Ku Klux Klan rally. A local waitress refused to serve them breakfast, Fielman recalls, by telling them they should "get their Yankee trash asses out."
Fielman returned with his colleagues to Americus during the presidency of Jimmy Carter and happened to see the same waitress in the same restaurant.
"Y'all are welcome here," she told them, as Fielman remembers. He reminded her what she'd said years before. "Well, sonny, times change."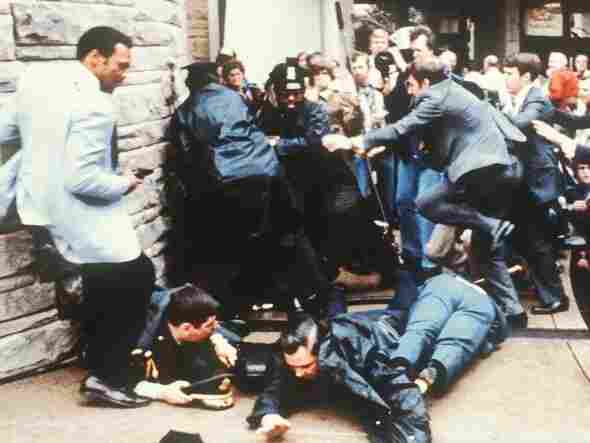 Party (Potty?) Time
But not all of Fielman's time with the White House press corps has been dangerous.
He tells one story about attending a Christmas party with President Lyndon B. Johnson, who asked to hold Fielman's new baby daughter.
"He walked around, and he was talking to her. He had a drink but he put it down," Fielman says.
"He was having a good time until she decided she had to do something — and she did, all over his suit."