James Moody's 80th Birthday On JazzSet
James Moody's 80th Birthday On JazzSet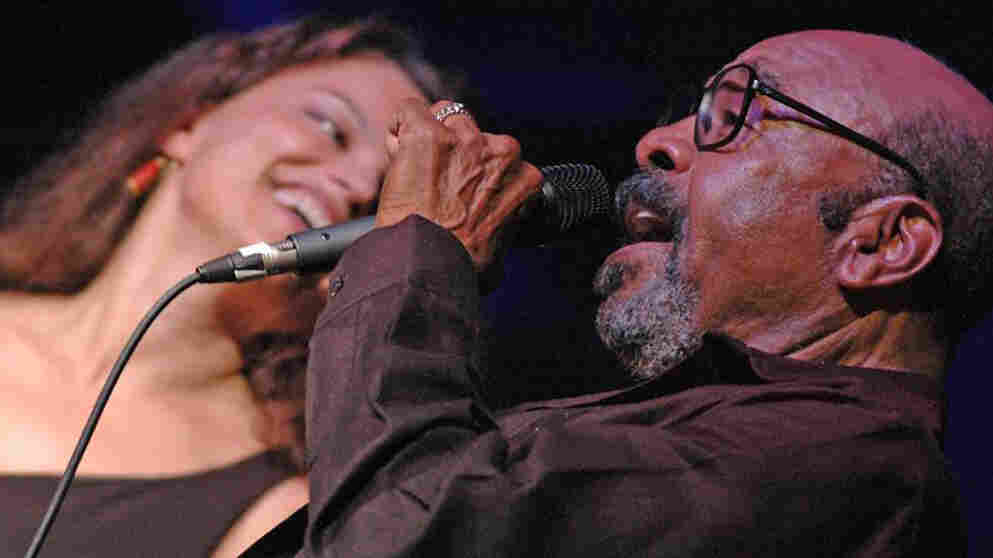 The passing of James Moody on Dec. 9 has been noted worldwide. As Wolfram Knauer of the Jazzinstitut Darmstadt in Germany writes:
Moody was beloved in the jazz community as a saxophonist and flautist of highest virtuosity, which always seemed easy because of the humor he put into the music. Each of his concerts felt like a love affair with the music and with his audience. Moody, who started out in Dizzy Gillespie's big band in 1946 and continued to play with Gillespie off and on into the 1990s, became known to a wider audience when the singer Eddie Jefferson in 1952 wrote lyrics over Moody's saxophone improvisation on "I'm in the Mood for Love" and King Pleasure's recording of that tune (now re-titled "Moody's Mood for Love") became a jukebox hit. … He played a small but hilarious role in the 1997 Clint Eastwood film Midnight in the Garden of Good and Evil set in Moody's birthplace, Savannah, Ga. He also received many honors and was named a NEA Jazz Master in 1998. I had the luck of hearing Moody many times, in Darmstadt, Nice, New York and elsewhere, and my memories are always mingled with a smile.
In 2005, James Moody celebrated his 80th birthday for a full year. On the actual birthday night in March, he joined the Dizzy Gillespie All-Star Big Band at the Blue Note in New York.  In May, Moody took his wife Linda on a cruise to Bermuda with a boatload of fans, including his ear, nose and throat man and his heart specialist, who gave a formal presentation about keeping your heart young through a good diet, exercise and love of jazz. Moody toured Europe with a quick trip between Turkey and Lebanon back to Indiana. (Who books these tours? Is all that flying good for your heart?) He and his All-Stars recorded an album together at the Manchester Craftsmen's Guild in Pittsburgh. And then he came to The Kennedy Center.
Set List
"Dizzy's Business" (Wilkins)
"Con Alma" (Gillespie)
"Hothouse" (Dameron, arrangement Mackrel)
"Manteca" (Gillespie, original arrangement by Gil Fuller)
"Moody's Groove" (Heath)
"Things to Come" (Gillespie)
The party was staged with the Dizzy Gillespie All-Star Orchestra, with NEA Jazz Master Slide Hampton conducting; NEA Jazz Masters and great friends Jimmy Heath and Paquito D'Rivera on reeds; and new vocalist Roberta Gambarini, whom Moody personally and charmingly introduces on this episode of JazzSet. Danny Glover is the emcee. Jimmy Heath wrote a song with lyrics for Moody, and Heath's explanation of those lyrics to Glover provides a fine moment. The birthday man is young at heart and quick on his sax and flute on this happy occasion, and we have highlights.
It's painful to say goodbye to James Moody, but he gave us a closing line.  Dee Dee Bridgewater signs off this JazzSet with his famous ending from "Moody's Mood for Love": "You can blow now if you want to; we're through."
Personnel
James Moody, vocals, saxophones; Slide Hampton, musical director, trombone; Jimmy Heath, saxophone; Paquito D'Rivera, sax and clarinet; Roy Hargrove, trumpet; John Lee, bass; trumpets: Randy Brecker, Greg Gisbert, Frank Greene, Claudio Roditi; saxophones: Andres Boiarsky, Antonio Hart, Justin Robinson, Gary Smulyan; trombones: Jay Ashby, Steve Davis, Jason Jackson, Douglas Purviance; Roberta Gambarini, vocals; Marty Ashby, guitar; Mulgrew Miller, piano; Dennis Mackrel, drums; Roger Squitero, percussion.
Credits
Kennedy Center Artistic Director for Jazz is Dr. Billy Taylor; Director of Jazz is Kevin Struthers. Thanks to Big Mo Recording's Greg Hartman, Chris Weal, Pedro Seminario and music mixer Duke Markos.