Giant Sand: Dirt, Dust And A Flash Of Weirdness
'Brand New Swamp Thing' by Giant Sand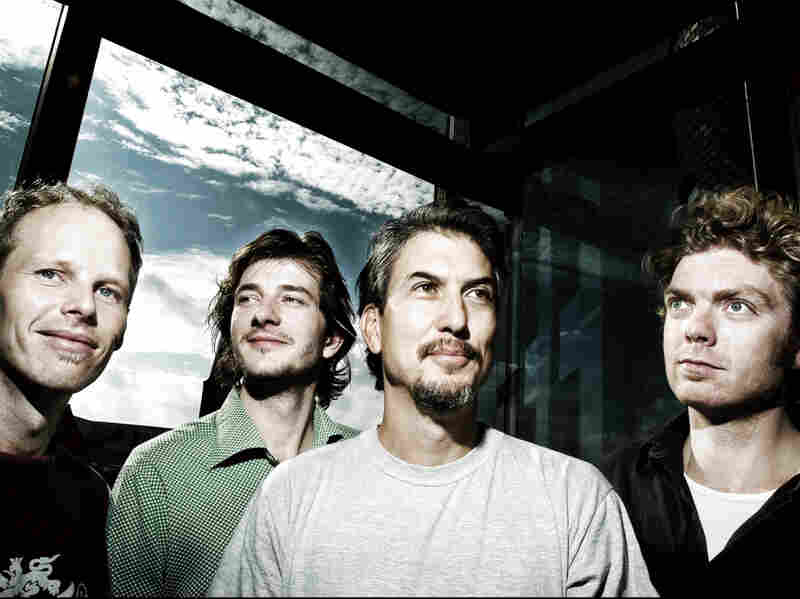 Friday's Pick
Song: "Brand New Swamp Thing"
Artist: Giant Sand
CD: Blurry Blue Mountain
Genre: Rock
Giant Sand often gets lumped in with the many alternative rock acts that, in Nirvana's wake, enjoyed a surge in popularity. But unlike its grungy peers, the Arizona band found its inspiration in the rich history of Western music, mixing in electric guitars for a modern touch. Three decades later, it's still cruising. It even survived musical mitosis in 2004, when members Joey Burns and John Convertino left to focus on Calexico. Undeterred, Giant Sand has veered into more experimental territory under the direction of frontman Howe Gelb. Occasionally, the detours produce something special.
On Giant Sand's new album, Blurry Blue Mountain, Gelb takes a sharp turn toward the bayou in "Brand New Swamp Thing." Intoning dryly over an electric guitar, Gelb shares a roadside love story about a woman unafraid to make the first move: "She said, 'Honey, I can help you with your flat tire.' I said, 'I don't have one,' but she pulled out a blade and made me a liar." The track offers a loose take on Southern rock without quite mimicking a particular era. It's more focused on drawing the blues-roots parallels between the genre and the band's dirt-and-dust fare, such as the straightforward storytelling and prominent rhythm guitar. And it wouldn't be a Giant Sand song without a flash of weirdness. In this case, that'd be the brash guitar reverb in the bridge — more typical of noise-punk indulgence than love-song standards — but it comes and goes without seeming like much of an interruption.
Related NPR Stories
Web Resources