A Parade, Restored: A Maurice Sendak Mural Goes From Bedroom To Gallery
A Parade, Restored: A Maurice Sendak Mural Goes From Bedroom To Gallery

It's not that unusual for kids to have murals painted on their walls.
But the mural that was painted on the wall in Larry and Nina Chertoff's childhood bedroom in Manhattan in 1961 was a little unusual. Showing a parade of children and animals, it was painted by family friend Maurice Sendak, the author and illustrator who, two years later, would publish the award-winning children's book Where The Wild Things Are.
Now the Chertoffs have donated the mural to Philadelphia's Rosenbach Museum and Library, the home of the Maurice Sendak Gallery, where much of the writer's work is already housed. The museum has removed the mural from the apartment — right along with the wall beneath it — and has transported it back to Philadelphia. There, it's being restored for display.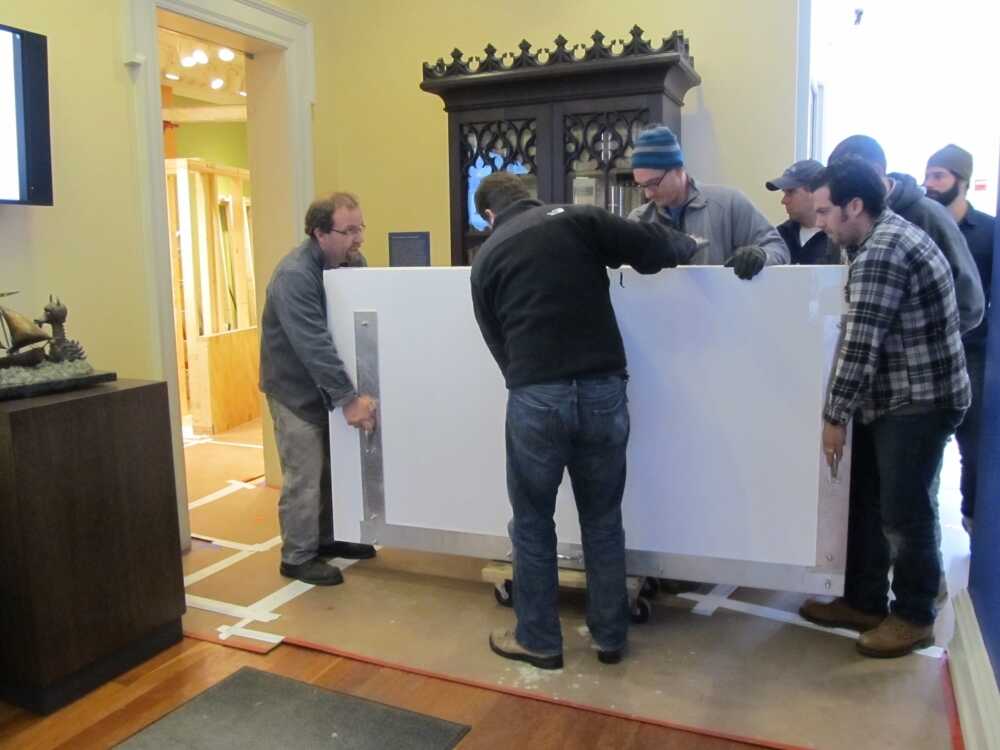 Elyse Poinsett/Rosenbach Museum & Library
On today's All Things Considered, Sendak and Larry and Nina Chertoff all talk about the mural and its journey from bedroom to museum.