A Classic In 30 Minutes: 'Four Strong Winds'
A Classic In 30 Minutes: 'Four Strong Winds'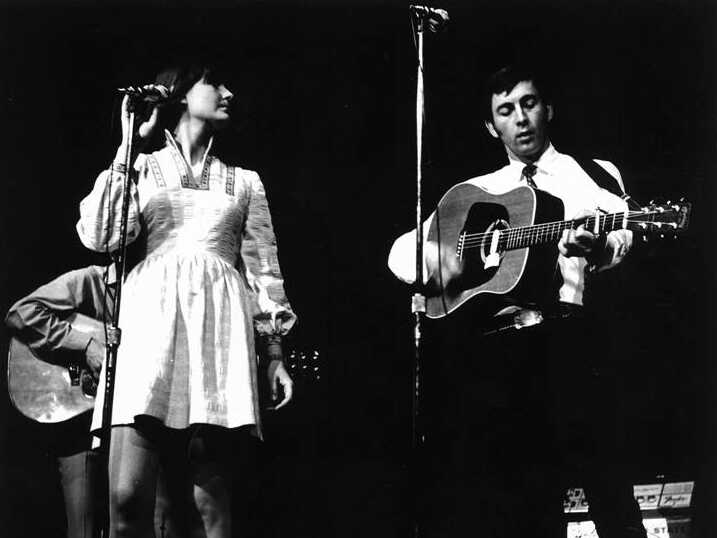 The early 1960s brought an amazing array of young singers to New York City's Greenwich Village. Among the emerging stars of the folk revival were Bob Dylan, Peter, Paul and Mary, Judy Collins, Joan Baez and Ian & Sylvia. Small coffee houses such as Gerde's Folk City provided a forum for these young singers to try out their new material.
In this segment of the What's in a Song series, Ian & Sylvia's Ian Tyson describes writing the classic folk song "Four Strong Winds" after hearing Dylan sing at an East Village bar called the Kettle of Fish.
"[Dylan] was just rattling it off and developing that style," Tyson says. "I thought, 'I can do that. How hard can this be?' I opened up the case and started fooling around. It took half an hour. ... I didn't think anything of it, but it took off."
Since writing and releasing the folk classic, "Four Strong Winds" has been recorded by many artists, including Neil Young, Sarah McLachlan and John Denver.
"I thought, 'I can write a couple of those a week,' " Tyson says. "I found out quite quickly you don't write a couple of them a week. At all."