New Mix: Peter Bjorn And John, Fleet Foxes And More
New Mix: Peter Bjorn And John, Fleet Foxes And More
For a band called Fleet Foxes, the Seattle indie-folk outfit has been pretty slow to release new music. The band emerged from relative obscurity in 2008 and quickly scampered into listeners' hearts, landing its self-titled debut on year-end lists far and wide. Now, after nearly three years of silence, the band is readying its follow-up LP, Helplessness Blues. This week's show features the new album's title track.
Also on this edition of All Songs Considered, Son Lux delivers the latest from his album-in-a-month project (you can follow his progress on the blog). Plus: new music from U.K. pop star Adele, Swedish trio Peter Bjorn and John, Oregon 12-piece Typhoon and the Mexican rockers in Chikita Violenta.
New Mix: Peter Bjorn and John, Fleet Foxes, And More
Second Chance
from Gimme Some
by Peter Bjorn and John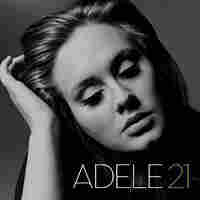 Sketch #6
from Untitled (RPM Challenge)
by Son Lux
Hear more from Son Lux's album-in-a-month project.
The Honest Truth
from A New Kind Of House
by Typhoon
Roni
from TRE3S
by Chikita Violenta
Helplessness Blues
from Helplessness Blues
by Fleet Foxes
Visit Sub Pop Records for more information on this album.