New Mix: Radiohead, Panda Bear, The Dodos And More
New Mix: Radiohead, Panda Bear, The Dodos And More
A week and a half ago, you joined us for a live listening party to take part in the collective head rush surrounding Radiohead's new album, which was announced on short notice and dropped a day early. Now that the frenzy has died down, Bob and Robin take a moment to consider how The King Of Limbs stands up on a second, third and fourth listen.
Also on this week's All Songs Considered: a track from Animal Collective's Panda Bear, whose long-awaited fourth solo album comes out this spring. Plus: music from electronic pioneer Bruce Haack, indie folkers Alexi Murdoch and James Vincent McMorrow, and psych-rock duo The Dodos.
And, on a bittersweet note, Son Lux's album-in-a-month project comes clattering to the finish line this week. Hear the products of his last, precious few days in the studio.
New Mix: Radiohead, Panda Bear, The Dodos And More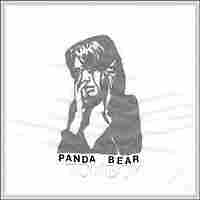 Towards The Sun
from Towards The Sun
by Alexi Murdoch
Hear the full album Towards The Sun in our First Listen series.
We Are Rising
from Untitled (RPM Challenge)
by Son Lux
Hear more from Son Lux's album-in-a-month project.