Electronic Music Stars Take Their Talents To South Beach
Electronic Music Stars Take Their Talents To South Beach
Eliot J. Schechter/AFP/Getty Images
Every March, the beautiful people like Madonna and Diddy and Karl Lagerfeld head down to Miami to join the the gods of electronic dance music. There, they float in and out of dance clubs to hear some of the best DJs in the world practice their trade.
They come to Miami to check out two huge electronic music festivals: the Winter Music Conference and the Ultra Music Festival. The festival, with its slightly more mainstream bent, doesn't start until later this month, but the Winter Music Conference — which is a little like the Cannes Film Festival of electronica — kicks off Tuesday.
Dance, techno and other styles of electronic music are mainstream in just about every country in the world except the U.S. But more and more, it's becoming what younger Americans are listening to. The music often influences mainstream pop production, and there's a lot to both dance to and listen closely for. There's plenty of variety in electronic music that often goes unnoticed on a cursory listen.
I spoke with Weekends All Things Considered host Guy Raz about some of this music. Here are four tunes, from producers and DJs playing in Miami.
Electronic Music's Brightest Take Their Talents To South Beach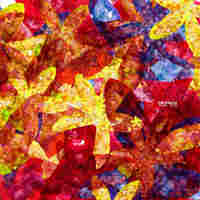 Michel Cleis
Song: Litoral
from Un Dolce
Switzerland's Michel Cleis has kind of a funny story. Cleis was a practicing psychologist until he broke his leg playing basketball. He was stuck at home for three months, so he started making music to pass the time. By 2008, his song "La Mezcla," with its Latin influences, became huge in clubs around the world. Latin samples have become something of a staple of his work, including in his new single "Litoral." This track came out this winter, but to me the song screams summer. These festivals in Miami often determine what's going to be playing in the clubs come warmer weather.
Tiësto & Hardwell
Song: Zero 76
from Zero 76
Superstar DJ and producer Tiësto is headlining the first night of the Ultra Music Festival this year. He's someone who can sell out huge spaces all over the world, America included; he's worked with a bunch of artists well known to U.S. listeners, from Jonsi of Sigur Ros to Nelly Furtado to the rappers Three 6 Mafia. He's also headlined both Coachella and Bonnaroo, two of the biggest American music festivals. His music definitely works in the festival setting. This is music that builds up humongous amounts of tension — a "build," as they say — and then releases it in what's called a "drop."
Justin Martin & Ardalan
Song: Mr. Spock
from Mr. Spock
A record label in San Francisco called dirtybird has been putting out some of my favorite music recently. Its artist have been using really interesting sounds, twisting samples in bizarre ways that have a dark and grimy, but danceable mood. On "Mr. Spock," Justin Martin takes the pops and clicks of Snoop Dogg and Pharrell's "Drop It Like It's Hot" and rearranges them to create a completely different context. He has also surrounded these sounds with tactful little details: the hissing white noise; that chubby, wet bass kick. This is music that doesn't need to be heard on the dance floor, though it does work awfully well there.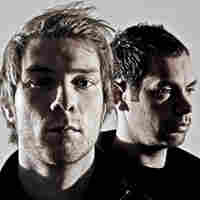 Nero
Genres like techno and house have been around since the '80s, but dubstep is a relative newcomer to the world of dance music. It started in London and Bristol around the turn of the century, and it's rooted in older dance styles like reggae, dub and drum 'n' bass. Dubstep songs often have a much slower tempo, but as you'll hear from this song by Nero, that doesn't mean they lose any of their energy. "Guilt" was recently called "the hottest song in the world today" by the BBC's Zane Lowe, a highly influential tastemaker DJ.