First Listen: Wye Oak, 'Civilian'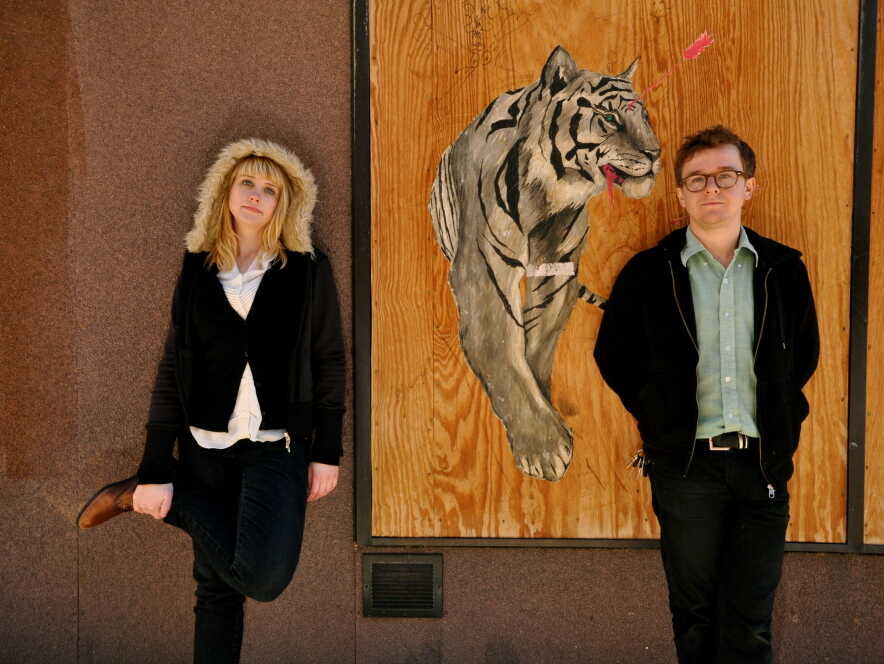 Natasha Tylea/Courtesy of the artist
Wye Oak's records work on many levels: as rock music that billows majestically, as pop music that gets its hooks into you in more ways than one, and as fascinating and mysterious examinations of doomed romance. That singer and guitarist Jenn Wasner rarely enunciates clearly only adds to the mystique: Wye Oak's seething songs reveal just a little more with each listen.
A Baltimore duo about to release its third full-length album in Civilian, Wye Oak seems fit to conquer a far wider audience; its stormy songs of alienation and misplaced affection need only the right movie soundtrack to get them blaring out of every dorm room in America. But there's nothing shallow or insubstantial about Civilian, which finds Wasner and gifted multi-instrumentalist Andy Stack crafting 10 brooding songs about the mostly futile pursuit of comfort and connectedness.
Civilian's title track stands out as an alternately ominous and furious rock ringer, but the rest of the record is similarly satisfying while finding practical uses for the spaces between notes. Pay special attention to the masterfully slow-burning, quiet build of "We Were Wealth," which blooms subtly into something special. In doing so, it's emblematic of an enormously promising band that's doing the exact same thing.
Civilian will stream here in its entirety until its release on March 8. Please leave your thoughts on the album in the comments section below.