Mindy Smith On Mountain Stage
Mindy Smith in Concert on Mountain Stage - 10/20/2008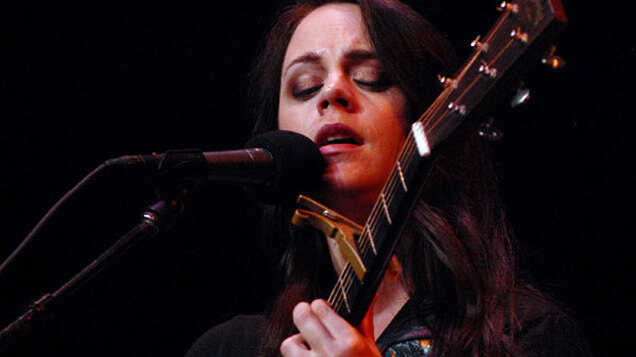 Brian Blauser/Mountain Stage
SET LIST
"Out Loud"
"Tennessee"
"Jolene"
"Out of Control"
"Come to Jesus"
While making her third appearance on Mountain Stage, Mindy Smith closed out an evening that had included four other guests, including bluesman John Hammond, longtime Rolling Stones bandleader Chuck Leavell and the eccentric strings of David Lindley (all to be featured later this week).
After her first song, Smith told the audience gathered in Charleston, W.Va., that "going last is scariest." But she had plenty of fans of her own in attendance, and there should be no doubt, after hearing "Out Loud" and the other songs that follow, that her delicate and captivating voice is more than capable of following any musical heavyweight.
The Long Island native, now living in Nashville, performs Dolly Parton's "Jolene" and her own "Come to Jesus" (from her 2004 debut, One Moment More), along with three songs from her 2006 CD Long Island Shores.
This segment originally ran Oct. 20, 2008.
Related NPR Stories
Web Resources