Build A Better Workplace With Headphone Jazz
Hear Five Songs Below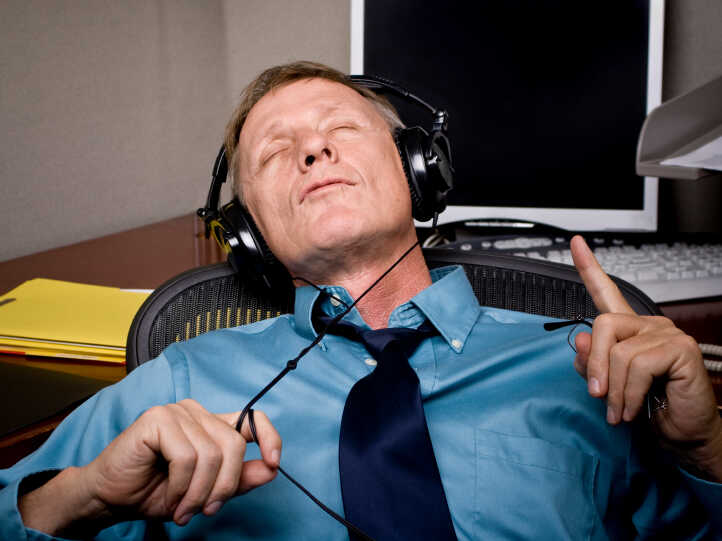 The economy is tanking, and your 401k is diving like Greg Louganis. The work environment has become an increasingly barren wasteland, wherein cutbacks include rationing water for the cooler. Main Street sounds more like a Bob Seger song than it looks like Norman Rockwell's paintings. It's a lean job market, which means you might be stuck at your current job a little longer than you'd hoped.
Still, unless you're breaking rocks on the chain gang all day, you can still make the best of your work environment. Start with the cubicle. Turn off the fluorescent overheads and get some indirect incandescent light. Hang a picture of someplace you'd rather be, especially if you don't have a window to the outside world. Plug in some headphones, use your imagination and check out these segues into a world of jazz adventure.
For more entries in NPR Music's Listen While You Work series, click here. Get to know jazz every week with Take Five: A Weekly Jazz Sampler by clicking here.
Build A Better Workplace With Headphone Jazz
Steely Dan
Leave it to Donald Fagen and Walter Becker to create an ambiguously cool, meticulously crafted alternate state of mind. Steely Dan's "Aja" has more polish than your boss' wingtips, and that's the point of it all. Thanks to the addition of top-flight jazz improvisers, the song concocts a fluid mixture of rock, prog and pop music with solos. Wayne Shorter's saxophone leaps out, as does Steve Gadd's orchestral drumming in the coda. For extra credit, spend a few hours at your desk trying to decipher the obtuse lyrics. (Good luck with that.)
Randy Weston
As Donald Fagen just sang on "Aja," "Chinese music always sets me free / Angular banjos sound good to me." In "The Shang," jazz pianist Randy Weston collaborates with pipa player Min Xiao-Fen in a duet setting sure to transport even an entrenched desk drone into the realm of an ancient Yellow River civilization. The first 30 seconds of gong hits cleanse the mind of everything, including that looming deadline. Weston has been exploring world-music cultures for more than half a century, following jazz to Africa and eventually to the earliest recorded Bronze Age dynasty in China. Meanwhile, you're pushing paper at a desk job. Life is what you make it.
Wayne Shorter
Song: Miracle of the Fishes
from Native Dancer
Brazilian Milton Nascimento wrote this song during a military dictatorship that limited artistic freedom in his native land. Nascimento's stunning range, ethereal voice and ability to capture the feeling of a people make this recording one for the ages. "Miracle of the Fishes" has a quasi-religious title, deliberately named to pass the government censors without notice. The opaque lyrics (in Portuguese) mark the pain of a silenced people yearning to be free. Nascimento's music demonstrates that you can often slide something past an oppressive regime, because dictatorial bureaucracy rarely pays attention to subtle details. That's a handy skill to know on the job.
Human Feel
Song: Cat Heaven
from Galore
Human Feel features woodwind players Chris Speed and Andrew D'Angelo, guitarist Kurt Rosenwinkel and drummer Jim Black, all manning a sluice gate of jazz, rock, chamber music and free improvisation. Galore marked the band's return to recording after an 11-year hiatus. So what exactly happens in a celestial feline sphere? Nothing, really, if "Cat Heaven" is any indication. It just floats around in your ears, purring with an occasional updraft. Listen to "Cat Heaven" while you work, and dream of winged Siamese, Persians and Abyssinians, or revel in the recent demise of Wall Street fat cats.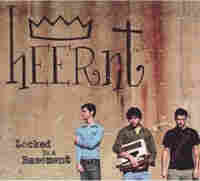 Heernt
Song: Locked in a Basement
from
by
Even in the digital age, there's always one holdout in the rapidly evolving technological workplace -- the Luddite who simply must use the manual typewriter. (And not because it's vintage cool, either.) Instead of letting the incessant smattering of letters bother you, just pretend to build music around the clickety-clack. In "Locked in a Basement," Heernt drummer Mark Guiliana lays down a nice groove on typewriter. Add a nice bass line from Neal Persiani and a keyboard track from Zac Colwell, and voila! Listen to this at your desk, and you may even be inspired to tap along on your keyboard, carpal tunnel be damned.
Web Resources