Budget Deal Stymies Rights Of Washingtonians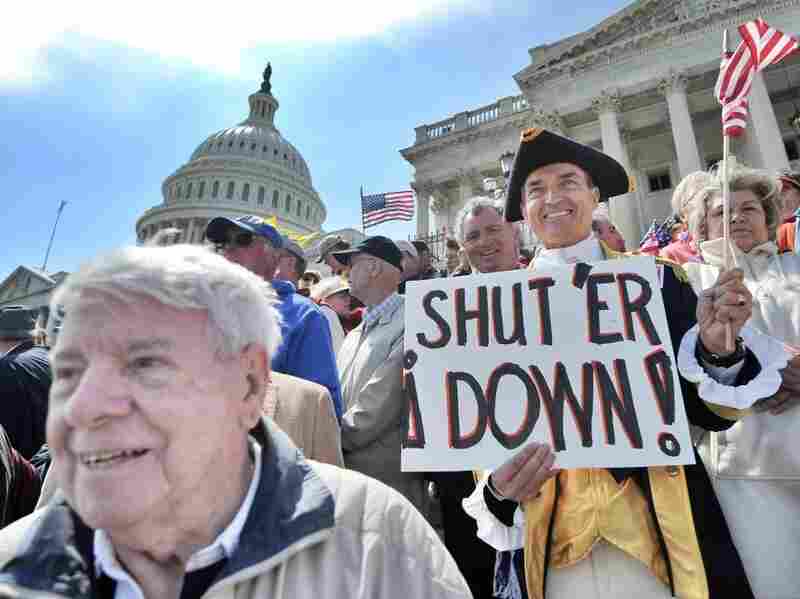 Jewel Samad/AFP/Getty Images
I have one more thought about the budget deal agreed to over the weekend.
If you tuned in earlier in the program, you heard from Congress' representative from the District of Columbia, the nation's capital, about specific steps taken by budget negotiators that will deny the District the right to use its own tax dollars to fund abortions for poor women and require the District to continue picking up the tab for private school tuitions for a small group of poor kids whose neighborhood schools are deemed to be failing.
The District has just over a half-million residents. If you are not one of them — that is, if you see Washington, D.C., as a place to visit museums or see cherry blossoms or check in on your elected representatives — then it's easy to see why this part of the budget deal might not register. If you happen to agree with either or both of those policy decisions — that is, you happen to think abortion is morally wrong and should be outlawed, or that kids in failing schools ought to be able to enroll somewhere else with taxpayer help — then, again, it might not register.
But stick with me for a moment and, just for a few minutes, allow it to register. Because what Congress — and the White House through its acquiescence — has just done is tell a half-million American citizens that their opinions on two of the most profound policy issues of our time do not matter in the city they call home, where they pay taxes and which some of them even defend with their lives.
For those who don't know, D.C. residents pay the same federal taxes that the residents of the 50 states pay, but they do not have congressional representation.
They can vote for president and they have an elected congressional delegate who can vote in committee, but not on the House floor. Although the vast majority of the city's budget is supported by locally generated taxes, the District must still have its budget reviewed by members of Congress who are not elected by D.C. residents.
Full disclosure: I am a D.C. resident, and I've lived here off and on since I finished college. I'm used to people saying that if you don't like the reality of being a territory and not a state, move a couple of miles north or south and achieve full citizenship in Maryland or Virginia.
Can I just tell you? That is an argument that should shame anyone who makes it, as if the fundamental right to make decisions about one's own community should depend on geography.
It is true that the District was established as a federal enclave with the intention that governance not be subject to partisan whims, but that's exactly what has happened anyway. In years when Republicans have controlled the Congress, they have enforced their social and political agenda in the District. And in years when Democrats have controlled Congress, they have done the same.
It so happens that D.C. residents have for many years voted overwhelmingly Democratic, but that could change as the city's demographics continue to change. Their political attitudes are heavily influenced by the distinct impression that the Republicans care more about impressing their own constituencies back home than respecting the kind of democracy they champion overseas. In a D.C. mayoral race years ago, one Democratic candidate made that argument against her Republican opponent with devastating effect: "If you're for us," she said in her ads, "then why are you with them?"
That isn't to glide past the moral issues.
If abortion is the moral tragedy of this time, as some argue — as slavery was to an earlier time — why shouldn't these lawmakers do all that is within their power to stop it even in these few square miles of territory?
If educating poor children is the civil rights issue of our time, shouldn't Congress force the District to do so even at the cost of other programs that D.C. residents may prefer?
It is tempting to cheer on the heavy hand of authority when you agree with its intention.
But what about when you don't agree?