Nina And Tim Zagat Warn: Don't Open A Restaurant!
Nina And Tim Zagat Warn: Don't Open A Restaurant!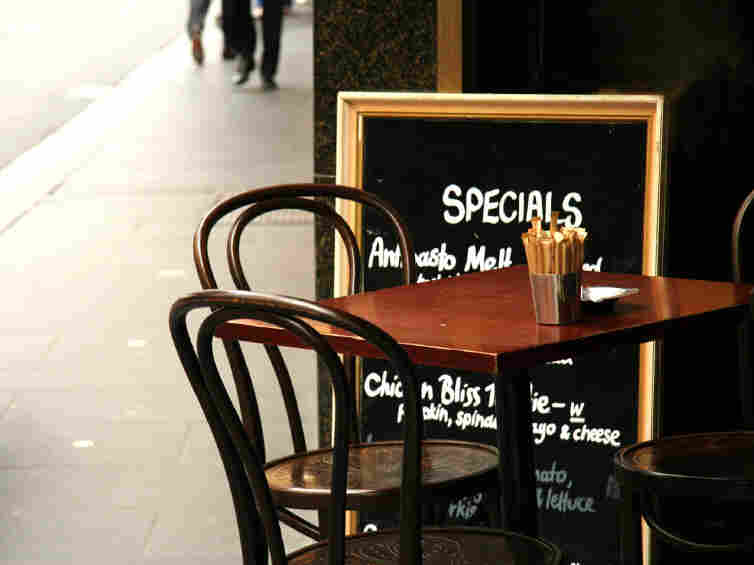 Food lovers often dream of owning their own restaurants. Being your own boss, living your passion — what's not to like? Plenty, say Nina and Tim Zagat, co-founders of the Zagat restaurant surveys. Simply being a good cook, they say, is not nearly enough to keep your venture afloat.
"It's not a piece of cake to do restaurants," Tim tells NPR's Neal Conan. "You really have to be a good real estate person because, obviously, location at the right price. You have to be a good designer, because people are going to be sitting there, and if they don't like how it looks, they won't come back."
And more than that, he adds, you have to be a good PR person, you have to be adequately capitalized, and you have to be a good buyer. "Buying is done early in the morning, and selling is done late at night, and it's usually six to seven days a week," he says, meaning aspiring restaurateurs also need to be able to get by without much sleep.
"And you better be a good leader," adds Nina, which Tim says is linked directly to the biggest problem in the industry. "Sixty-seven percent of all complaints relate to staff and the service you get," he says. And even if you get it all together and launch your restaurant, your odds of success are not good: "There's a 60 percent chance you'll fail in the first three years."
Obviously, there's a flip side, thousands of successful restaurateurs who've managed to do all of those things well. Take Jean-George Vongerichten. He's launched more than two dozen restaurants, including the eponymous Jean-George. The key, say the Zagats, is help. "He has a partner who really handles the business side," says Nina, and his brother runs the front of the house. That frees up Vongerichten to create new menu items and train chefs.
"We really respect the people who do it and succeed," says Tim. "But you can get into a lot of a trouble if you don't know what you're doing."