First Listen: The Antlers, 'Burst Apart'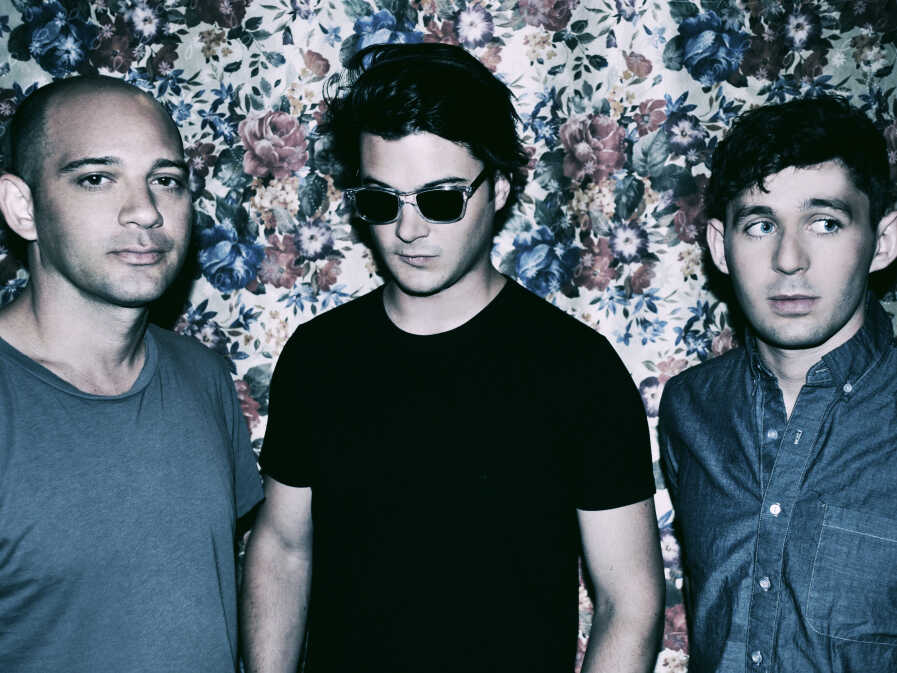 Shervin Lainez/Courtesy of the artist
Audio for this feature is no longer available.
Pity the band with a swarm of anxious fans clamoring for a new album — especially when the last one was a career-making breakout like Hospice, the 2009 release that took The Antlers from near-total obscurity to vast critical acclaim, sold-out shows and a worldwide tour.
What do you do when your first major release is a defining moment? Two years after Hospice transformed The Antlers' world, the Brooklyn band's three affable, unassuming members faced the daunting task of producing a worthy sequel.
"There was, of course, a feeling of pressure to follow up a record that people have a really strong attachment to," Antlers frontman Peter Silberman says. "Knowing that it would be impossible to make everyone happy, and learning to be okay with that, we intentionally went into this record without a map and let the songs grow organically."
Fortunately for The Antlers, this unscripted approach worked. While Hospice was a carefully plotted album with a unifying theme — Silberman's elegy to a dying friend — the new Burst Apart is a collection of discrete songs that sound great together but aren't bound by a particular concept.
"I tend to think of the songs on Burst Apart as being a picture of a period of time in my life," Silberman says. "Less like one story and more like a change in a way of thinking over time. It begins in a pretty negative, anxious place, at arm's length — and as it progresses, it becomes warmer and more trusting."
Burst Apart, out May 10, is a potent mix of moody, soaring rock songs. The group has always had a staggeringly huge sound for a trio, and The Antlers' sonic palette, built largely on epic, heavily filtered guitar noise, hasn't changed much. But Burst Apart offers a few additions: a lone banjo here, a distant trumpet or some ambient sounds there. The grooves are heavier, with more attitude, and the mix is noisier, but Silberman's heartbreaking falsetto remains at the core.
Fans hoping for Hospice Pt. 2 won't find the same emotional punch on Burst Apart. But, to be fair, Hospice was one of the most gut-wrenching, grief-stricken rock records of the past decade, and The Antlers would rather not be pigeonholed as a "sad" band.
"We're not particularly sad people," Silberman says. "We have a lot of different feelings about things. There's a whole spectrum of emotion to explore, and I think that's what we were trying to do on this record."