Sasquatch 2011: Rodrigo Y Gabriela, Live In Concert
Sasquatch 2011: Rodrigo Y Gabriela, Live In Concert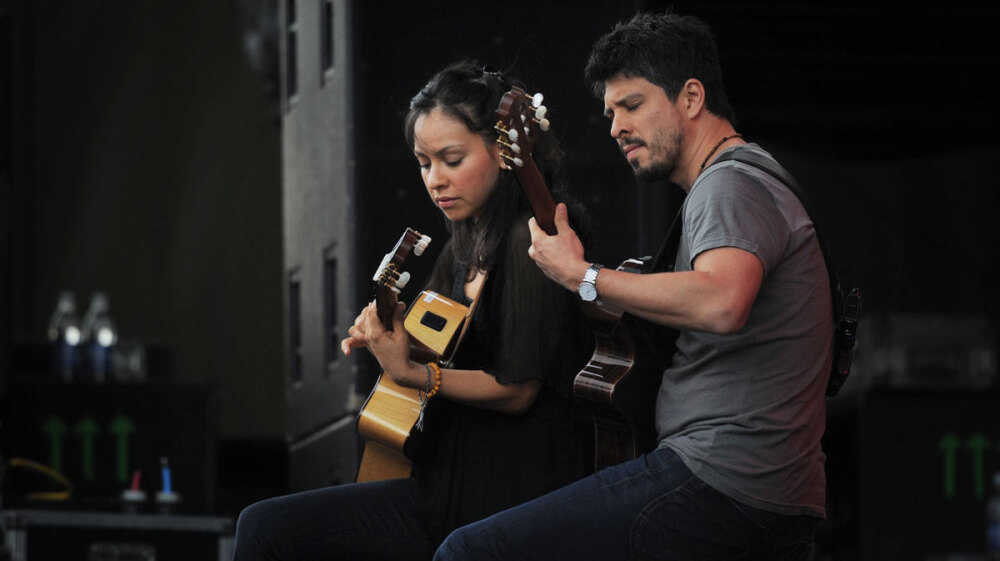 Brittney Bush Bollay for KEXP
Language Advisory: This is a live concert recording, and may not contain language suitable for all audiences.
The phrase sounds as if it ought to describe some sort of misbegotten genre fusion — "heavy-metal flamenco"? — but damned if something approximating heavy-metal flamenco doesn't sound awesome in the ridiculously fast-moving hands of Rodrigo y Gabriela. Acoustic guitarists Rodrigo Sanchez and Gabriela Quintero got their start as members of a Mexican metal band called Tierra Acida, then honed their percussive, fleet-fingered instrumental sound on the Dublin bar scene. Since then, the pair has become known for riveting, disbelief-inducing live concerts like this one.
Recorded live at The Gorge on Monday, May 30 as part of the 2011 Sasquatch Music Festival outside Seattle, Wash., Sanchez and Quintero don't take long to whip the festival crowd into a frenzy — just listen to the roar that builds as the opening song, "Hanuman," keeps accelerating.