Bobby Fischer: A Chess Champ 'Against The World'
Bobby Fischer: A Chess Champ 'Against The World'
The late Bobby Fischer was a chess prodigy who grew up to become one of the greatest chess players of all time. In later years, Fischer was also a reclusive nomad, who made anti-American and anti-Semitic statements and seemed increasingly lost, at times, in the depths of his own mind.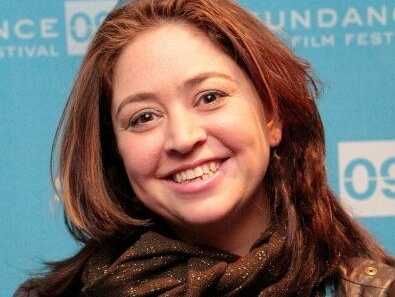 Reconciling the two sides of Bobby Fischer is the subject of Liz Garbus' new documentary biopic, Bobby Fischer Against the World. Garbus contrasts Fischer's later years — when he became increasingly paranoid and delusional — with archival footage from his childhood and the famous 1972 "Match of the Century," when a young Fischer beat Russian Boris Spassky for the world title at the height of the Cold War — and became an international superstar.
"It's hard to imagine that in 1972, all eyes were on a chess match, but it does, in fact, seem to be the case," Garbus says. "Bobby Fischer was this self-taught Brooklyn boy who took the New York chess scene and then the national chess scene by storm. And the Russians had been dominating the sport for decades. ... So for an American to have a real chance at beating that [Soviet] machine, this was big stuff. ... The symbolism of the match was enormous."
On today's Fresh Air, Garbus and international chess master Anthony Saidy, one of Fischer's childhood friends, join Dave Davies for a conversation about Fischer's unconventional life and the documentary film, which premieres June 6 on HBO.
More On Bobby Fischer
Remembrances
Chess Champ Kasparov Remembers Bobby Fischer
Chess Champ Kasparov Remembers Bobby Fischer
Remembrances
Fischer Inspired Chess Boom In Pop Culture
Fischer Inspired Chess Boom in Pop Culture
Young Bobby Fischer
Fischer grew up in Brooklyn, where he learned to play chess when he was 6. He quickly began to spend all of his time reading chess books and studying chess games — so much so, in fact, that his mother, Regina, began to grow concerned with the amount of time he was devoting to the game.
"She took him to a psychiatrist [and said] that Bobby had no other interests and that [it] was worrying her," Garbus says. "And the story goes that the psychiatrist told her, 'There are worse things to be obsessed by than chess.' So then it seems like she changed her mind and embraced his passion and saw it as a way for Bobby to jump to the limelight and be successful."
As Fischer's accolades grew, it became clear that he was among the best chess players in the country. By 14, he was playing in the U.S. championships. A year later, he became the then-youngest grandmaster. (The record is currently held by Sergey Karjakin, who became a grandmaster at age 12.)
When Bobby was 16, Regina left the Fischer household to continue her schooling in East Germany, leaving her son to largely raise himself. Media reports at the time indicate that he was a difficult teenager, an assessment that Saidy says is entirely accurate.
"[Things like] 'Where do we eat?' or 'What hotel should we stay in?' were always an issue and it had to be his way," Saidy says. "He didn't have empathy for other people's desires or needs at all. This was exemplified when he came to my family's home in Long Island prior to [the 1972 match] and I said, 'Incidentally, my dad is very ill.' And Bobby said, 'Oh, I don't mind.' "
More Stories About Chess
The 1972 Championship
Weeks later, Fischer battled with the organizers of the 1972 world championship match. He said at first that he would participate, then backed out, and then agreed to go to Iceland and face Spassky — but only after the purse for the tournament had been doubled.
In Iceland, Fischer was again difficult, complaining about camera noises and forcing the tournament to move into a different facility. He lost the first two matches, forfeiting the second after he refused to play in a room with cameras. But he used an unorthodox strategy to win game three and then continued winning. Game six, where he seized the lead, became the tournament's turning point.
"[If we] compared chess to music, game six in a musical sense was Mozartian," Saidy says. "It was a placid symphony of squeezing Boris Spassky's pieces to the point where they had hardly any moves left. ... Everyone in the world thought that this was a significant game."
Fischer won the tournament 12.5 to 8.5, becoming the 11th world champion. He returned to the United States as a huge celebrity and began to receive endorsement deals and offers to appear on talk shows.
"I think the most revealing moment in those months was on The Johnny Carson Show when Carson asked Bobby, 'How did you feel when it was all over? It must have been kind of a letdown,' and Bobby said, 'Yeah, I kind of feel like something has been taken from me.' That really was a harbinger of what was to come later in Bobby Fischer's life. The great triumph was actually a loss of something for Bobby Fischer."
Fischer's Later Years
Fischer began turning down all offers to appear in chess tournaments. He joined a church in California, whose leader had an apocalyptic vision for the end of the world. After the apocalyptic date passed, Fischer became even more isolated. He began to read and distribute anti-Semitic literature and frequently spoke out against Judaism (his family's religion) and, later on, America.
"I think at a certain point, Bobby just rejected everything that he was [and] everything that he had come from," Garbus says. "Bobby rejected Jews, and he also rejected America, applauding the events of 9/11 in one of his more infamous speeches. So Bobby rejected everything he had come from. He even stopped playing professional chess."
Before his death in 2008, Fischer spent his final years calling into radio stations, where he would rant against the state of the world.
"You listen to Bobby calling into the radio shows, and you can't help but feel empathy for him," Garbus says. "I mean, these ideas are not well-organized ideologies to commit violence against anybody. They're really just the ravings of somebody who has become unhinged and [without] anyone helping him."