My Morning Jacket: Home Again
My Morning Jacket: Home Again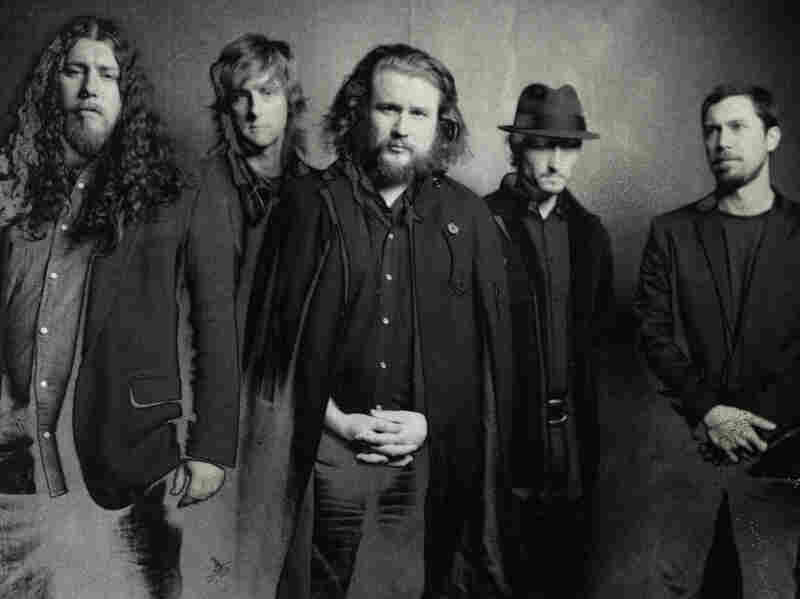 Danny Clinch/Courtesy of the artist
Hear More
There's a song on My Morning Jacket's sixth studio album, Circuital, that will probably make aging rockers smile. It's called "Outta My System," and in it, songwriter Jim James sings with great Buddha warmth about aging out of the Friday-night indulgences of youth.
In one sense, James has lately been doing something similar with his music. He's an adventurous composer, and on earlier albums, he's taken fans down twisty roads far from his base in Southern rock. The experiments have provided the band with interesting dimension; they've also made for some uneven records. Now, having gotten some of that wandering out of his system, James has focused his writing. Most of Circuital offers disarmingly graceful melodies framed by thundering rock chords.
But as James and My Morning Jacket have winnowed things down, they thankfully haven't diluted the core attack. "The Day Is Coming" and "Victory Dance," in particular, have a rousing, purposeful energy to them. Some early reviews of this album have compared its more epic tracks to those found on the classic Who's Next by The Who.
My Morning Jacket recorded the new album in a church gymnasium in Louisville, Ky. Producer Tucker Martine has said he wasn't interested in sonic perfection — he wanted the raw power the band gets in live performance. So he recorded everything, including most of James' lead vocals, at the same time. The results, especially the seven-minute title track, are more support for the argument that recording all at once gives you the best shot at capturing some magic.
In the lifespan of most great rock bands, there's usually a moment when the influences fade away and the band's true originality emerges. It feels like that's what's happening with My Morning Jacket right now. The new album might not be the group's best from top to bottom, but in its peak moments is the sound of a band that knows it has arrived at a streamlined and totally thrilling sound.