When Airfares Vary Wildly, Where Are The Deals?
When Airfares Vary Wildly, Where Are The Deals?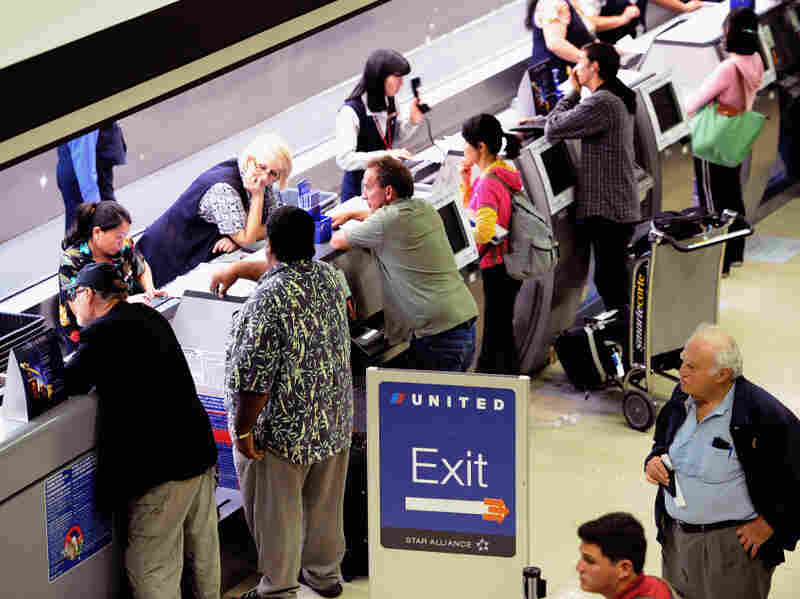 Kevork Djansezian/Getty Images
Climbing oil prices have led to higher airfares this summer. But not all passengers pay the same rate, says Scott Mayerowitz, airlines reporter for The Associated Press.
For a recent story, Mayerowitz and his colleague Samantha Bomkamp visited the airport and asked passengers what they had paid for their flight. "We found some incredible differences out there," he says.
Web Resources
For instance, fares for a New York to Fort Lauderdale trip "ranged from $169 to $360," he says. "And that was just a leisure flight. When you start to look at some of these business routes, like New York to Chicago, or New York to Los Angeles, you could have someone paying four or five times as much as the cheapest passenger on that airplane."
Fliers can use some tricks to find the best fares, Mayerowitz tells Morning Edition co-host Renee Montagne.
First, he says, don't shop for flights on weekends. "The best deals out there are for people who are booking their tickets on Tuesday, Wednesday and Thursdays," he says.
And you should buy the ticket between four and six weeks in advance — what Mayerowitz calls a "sweet spot" between the early birds and the last-minute planners.
While there are some dirt-cheap deals out there, customers should be prepared to act fast. Airlines are using social media like Twitter and Facebook as part of a strategy "to find new customers," Mayerowitz says. "There are deals out there, but they go so quickly."
That's because the airlines are hoping that by slashing prices on a handful of seats, they'll earn some goodwill — and some free word-of-mouth advertising, Mayerowitz says.