The Golden Age Of Parisian Nostalgia Has Arrived, And So Have The Books
This week, Sony Pictures Classics announced that it will push the new Woody Allen time-travel romp, Midnight in Paris, to 1,038 theaters, making it the widest release of any Allen movie in history. It's bigger than Manhattan, bigger than Annie Hall, bigger even than Allen's previous attempt at going mass, Match Point. People seem to love Paris. Or rather, they love Allen's vision of Paris, which is one that is full of surreal portals to the past. His City of Light is more a City of Wormholes — Owen Wilson, playing disgruntled L.A. screenwriter hack Gil Pender, is able to transport to the 1920s every night via a vintage Peugeot, hobnobbing with the likes of Fitzgerald, Hemingway, Gertrude Stein and Pablo Picasso.
In Pender's Paris, the Jazz era stretches on forever, the flappers and prose stylists guzzling from an endless fountain of champagne. It's a fantasy, to be sure, but under Allen's whimsical direction, it looks plausible. Who wouldn't want to be whisked away to the literary Golden Age, when a single visit to Shakespeare and Company might allow you to meet the best artists of the day (and maybe ever), all working in the same place? Paris in the 1920s held an embarrassment of creative talent; there may never be another time so seemingly touched by alquimie.
That said, Allen's moral (because isn't there always one?) is that fantasizing too much about the past can make it difficult to exist fully in the present. And if our current literary landscape needs anything, it is people who believe firmly in the modern age; who believe that this is the best time to be alive and to be writing. It's this confidence in and examination of one's own time that breeds iconic writers — Fitzgerald, Faulkner and Hemingway were all obsessed with their own generation, to the point of grand generalizations and sweeping pronouncements, one of the reasons we are so drawn to them.
So, it would be nice to be able to anoint the writers (and the city) in our own time that will one day inspire a similar time-travel film, but it's possible that the Allens of the future will focus their nostalgic thinking not on literature, but on a halcyon time before robots took over and we all had microchips implanted in our brains.
It is possible then, that we are living in a kind of Golden Age, though not exactly the kind presented in the film — ours is the Golden Age of Over-Romanticizing Paris. In addition to Allen's film, the publishing world has gone full-on francophile this year. There may never be another rash of gushy Viva-La-France books all out at the same time again. Revel in your era!
Visit any bookstore and you will see that the only thing more popular than dark Swedish murder tales are books that claim to bring the Seine to you. And if you are struggling to parse all of le literary offerings — and still want more after seeing Midnight — never fear, we've done it for you. Get ready to stock your bookshelves with Paris love and feel nostalgic about it later.
1) The Most Beautiful Walk In the World: A Pedestrian In Paris by John Baxter
Baxter, who began his career as a film historian (and oddly enough, wrote a biography about Woody Allen), moved to Paris in the '70s, enchanted by visions not unlike Gil Pender's. But, as he told us from his Parisian home, "I had to work through my fantasies to find the real city. It was like waking up in bed with a woman whose name you can't remember." He has since fully ex-patriated, and written a bevy of fabulous books about the city. The most recent, just published in late May, is the perfect companion for anyone inspired to hop over to France after seeing Midnight. Baxter's book is an ambling literary walking tour, providing anecdotes and insights about all of the faces from the film. Of course, Baxter is careful not to paint his town in overly rosy terms. "There is a prevailing illusion that, if only you just come here, sit in a café and drink pastis, you will start writing like James Joyce. As if there was something in the water, like Lourdes, that could cure a lack of talent," he says. "Writing well is just as difficult in Paris as anywhere else."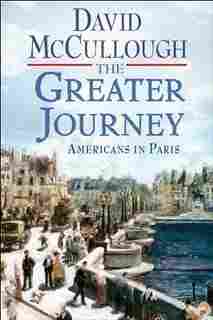 2) The Greater Journey: Americans In Paris by David McCullough
When America's pre-eminent historian decides to take on Paris, then you know it's really a "thing." McCullough's book, already a bestseller after a few short weeks on shelves, describes an earlier period of American obsession with fromage. From 1830-1900, famous American thinkers like Oliver Wendell Holmes, Mark Twain, Samuel Morse and Harriet Beecher Stow passed through France and brought their findings back to the U.S., forever affecting art, science and politics.
3) La Seduction: How the French Play the Game of Life by Elaine Sciolino
This is more of a romanticization of modern-day Paris than anything else, but New York Times correspondent Sciolino's new book echoes the same sentiment as the others: life in France is just better, and here is why. She argues that the secret to life, as exemplified by the French, is the art of seduction in every day actions. Parisians, she says, dress in high heels just to get a baguette in the morning, and are constantly flirting with each other, even in high-level political and economic meetings. So it's apparently not just Marion Cotillard that oozes sex appeal — it's all French people, all the time.
4) The Parisians: An Adventure History of Paris by Graham Robb
Newly out in paperback, Robb's history may be one of the most fun to read. He tackles different stories throughout the city's history, from the deflowering of Napoleon to an imagined meeting between Sartre and Miles Davis in a cafe, and he does so with wildly varying formats and narrators. It's as if a group of your zaniest friends all got together and each told you their craziest memory of the city in intense detail.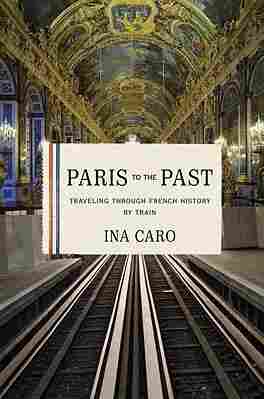 5) Paris to the Past: Traveling through French History by Train by Ina Caro
This book isn't out until June 27, but it is already highly anticipated — Ina Caro, the wife of Pultizer prize-winning historian Robert Caro, has spent her life studying and writing about France, and she has crammed all of her knowledge into this delightful travel guide. Caro provides 25 day trips via train from Paris that will zoom you right into the heart of French history, making it possible in just one month in France to get a holistic view of the city and the country's complete past. As Newsweek writer Peter Prescott once wrote, "I'd rather go to France with Ina Caro than with Henry Adams or Henry James."
And if these don't satisfy you, we have counted approximately 20 more titles coming out this year alone with Paris as the subject, from David King's anticipated crime history, Death in the City of Light: The Serial Killer of Nazi-Occupied Paris to a re-issue of Danielle Steel's Five Days in Paris. And when they are exhuming old Steel just to meet a trend, you know a Golden Age is afoot.