Tristen on Mountain Stage
Tristen on Mountain Stage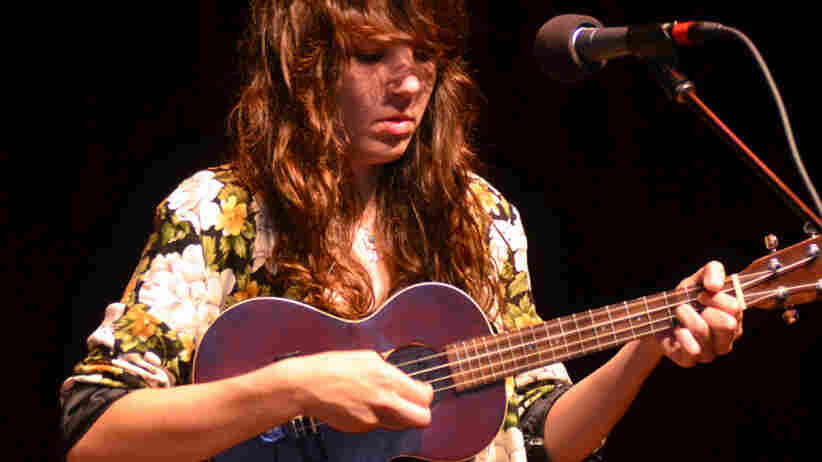 Brian Blauser/Mountain Stage
Set List
"Eager for Your Love"
"Baby Drugs"
"New Punching Bag"
"Avalanche"
"Wicked Heart"
Singer-songwriter Tristen makes her first visit to Mountain Stage in this segment recorded live on the campus of West Virginia University in Morgantown. Fronted by Tristen Gaspadarek, this midwest native has been rapidly making a name for herself in Nashville's thriving indie-rock scene and made her first appearance at this year's Bonnaroo Festival just after recording this segment.
Growing up in Chicago, Tristen headed south after college and quickly found inspiration in middle Tennessee's abundant and diverse music scene. After a long series of playing shows and passing out EPs with hand-sown covers, Tristen has recorded her first full-length album, Charlatans at the Garden Gate. Durable melodies and twang infused folk-pop hooks abound in her five-song set, which includes the brooding rocker "Eager for Your Love" and her much talked about single "Baby Drugs."
This story originally aired on June 24th, 2011