A Harsh Tale Of War, But An Unforgettable Read
A Harsh Tale Of War, But An Unforgettable Read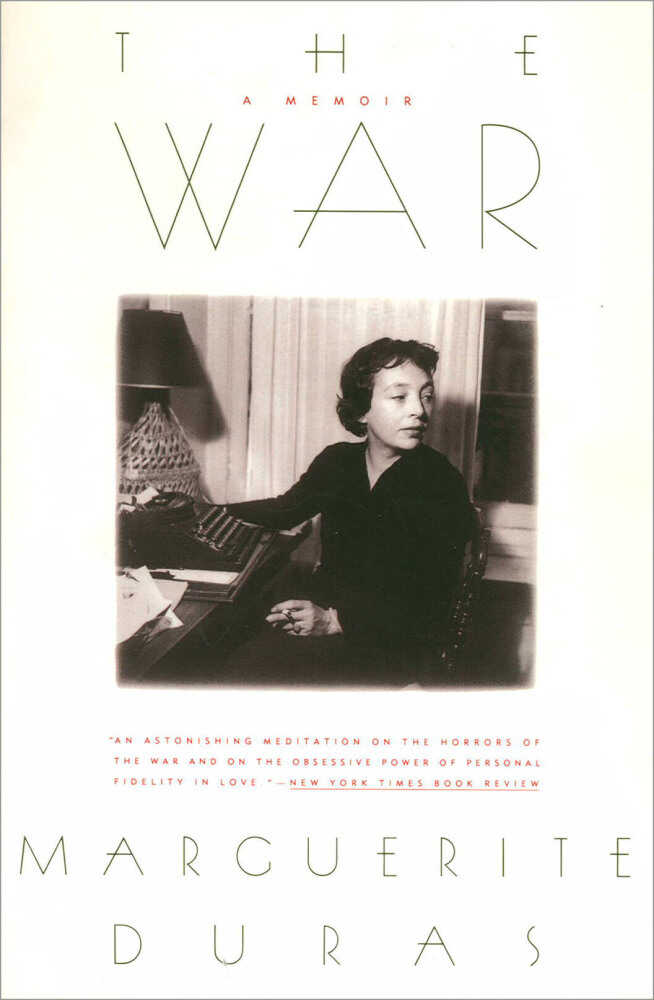 The War: A Memoir
By Marguerite Duras
Translated by Barbara Bray
Paperback, 192 pages
New Press
List price: $14.95
As an author of character-driven fiction, I can spend countless hours considering motive. The thinking goes like this: If character provides a story with architecture, then motive shores up the building, giving it substance, giving it style, supplying the walls and windows of conflict and resolution. The master planner in me wants to know, needs to know, the "why" of everything: love, loss, perhaps even death.
Of course, in real life, it's impossible to impose a logical grid over the baffling oddities of mature existence. Everyone knows that the bonds between humans are messy and their behaviors are mystifying. The best writing does not resist, but confirms this.
Whenever I need to be reminded of this beautiful implausibility, I reach for my copy of Marguerite Duras' The War. In this slender memoir of World War II, Duras shares episodes from her life in occupied Paris, where she belonged to the French Resistance under the leadership of the country's future president, Francois Mitterrand. Duras describes war and its tragic consequences with heart-wrenching simplicity. Her language is spare, her voice riveting. The result is like reading a life. Indeed, in her introduction, she claims to have no recollection of having written it: "When would I have done so, in what year, at what times of day, in what house? I can't remember."
She writes of her husband, Robert Antelme, also a Resistance member, who has been captured by the Nazis and sent to a series of concentration camps. Duras is assisted through her grief by her new lover and soon-to-be second husband. He accompanies Mitterrand to Dachau to rescue Antelme, helps transport the virtual corpse home to Paris, and, together with Duras, nurses the man's near-dead body back to relative health.
Duras also writes of her complicated acquaintanceship with the Gestapo officer who first arrested her husband. Despite the obvious possibilities for polemicism, The War is not an account of mortal enemies. Duras gives us characters that are neither right nor wrong, invincible nor immoral. Her protagonists remain fluid in the face of crisis — not because they are selfish, weak, undeserving, or inconstant, but because they cannot, will not, should not, maintain the hypocrisy of absolute position that the triumph of tyranny demands. They are superior to their oppressors.
You must read this gentle meditation on the concessions of the heart and mind that basic survival can require. Duras the writer demonstrates that the monumental themes of existence leap to life most unforgettably in small stories of the overlapping lives of individuals. Duras the woman reminds us that we may all come to such days.
You Must Read This is produced and edited by Ellen Silva with production assistance from Rose Friedman and Lacey Mason.
The War
A Memoir
Paperback, 183 pages |
purchase
Buy Featured Book
Title

The War

Subtitle

A Memoir

Author

Barbara Bray and Marguerite Duras
Your purchase helps support NPR programming. How?
Excerpt: 'The War'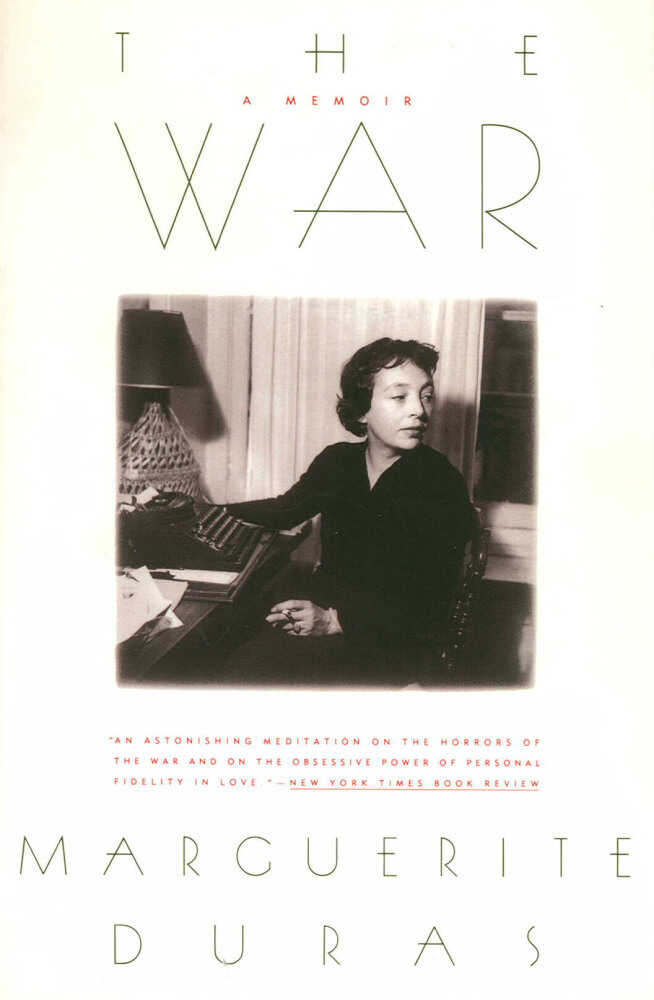 The War: A Memoir
By Marguerite Duras
Translated by Barbara Bray
Paperback, 192 pages
New Press
List price: $14.95
I found this diary in a couple of exercise books in the blue cupboards at Neauphle-le-Chateau.
I have no recollection of having written it.
I know I did, I know it was I who wrote it. I recognize my own handwriting and the details of the story. I can see the place, the Gare d' Orsay, and the various comings and goings. But I can't see myself writing the diary. When would I have done so, in what year, at what times of day, in what house? I can't remember.
One thing is certain: it is inconceivable to me that I could have written it while I was actually awaiting Robert L.'s return.
How could I have written this thing I still can't put a name to, and that appalls me when I reread it? And how could I have left it lying for years in a house in the country that's regularly flooded in winter?
The first time I thought about it was when the magazine Sorcieres asked me for a text I'd written when I was young.
The War is one of the most important things in my life. It can't really be called "writing." I found myself looking at pages regularly filled with small, calm, extraordinarily even handwriting. I found myself confronted with a tremendous chaos of thought and feeling that I couldn't bring myself to tamper with, and beside which literature was something of which I felt ashamed.
April
Opposite the fireplace and beside me, the telephone. To the right, the sitting-room door and the passage. At the end of the passage, the front door. He might come straight here and ring at the front door. "Who's there?" "Me." Or he might phone from a transit center as soon as he got here. "I'm back — I'm at the Lutetia to go through the formalities." There wouldn't be any warning. He'd phone. He'd arrive. Such things are possible. He's coming back, anyway. He's not a special case. There's no particular reason why he shouldn't come back. There's no reason why he should. But it's possible. He'd ring. "Who's there?" "Me." Lots of other things like this do happen. In the end they broke through at Avranches and in the end the Germans withdrew. In the end I survived till the end of the war. I must be careful; it wouldn't be so very extraordinary if he did come back — it would be normal. I must be careful not to turn it into something extraordinary. The extraordinary is unexpected. I must be sensible: I'm waiting for Robert L., expecting him, and he's coming back.
The phone rings. "Hello? Any news?" I must remind myself the phone's used for that sort of thing, too. I mustn't hang up, I must answer. Mustn't yell at them to leave me alone. "No, no news." "Nothing? Not a sign?" "Nothing." "You know Belsen's been liberated? Yes, yesterday afternoon..." "I know." Silence. "You mustn't get disheartened, you must hold on, you're not the only one, alas — I know a mother with four children..." "I know, I'm sorry, I haven't moved from where I was. It's wrong to move too much, a waste of energy, you have to save all your strength to suffer.
She said, "You know Belsen's been liberated?" I didn't know. One more camp liberated. She said, "Yesterday afternoon." She didn't say so, but I know the lists of names will arrive tomorrow morning. I must go down and buy a paper and read the list. No. I can hear a throbbing in my temples getting louder and louder. No, I won't read the list.
Excerpted from The War by Marguerite Duras. Copyright 1985 by P.O.L. Eduteur. Translation copyright 1986 by Barbara Brany. Excerpted by permission of The New Press.