G.R.R. Martin's Complex Epic For An Ambivalent Age
G.R.R. Martin's Complex Epic For An Ambivalent Age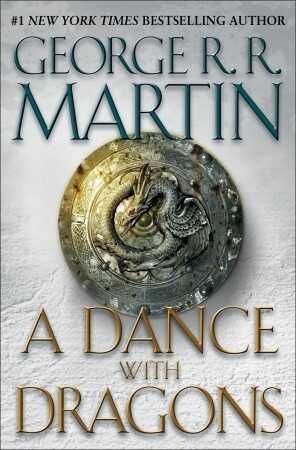 A Dance with Dragons: A Song of Ice and Fire
By George R.R. Martin
Hardcover, 1040 pages
Bantam
List Price: $35.00
In 2005 I wrote a review of George R. R. Martin's novel, A Feast for Crows, in which I called him "the American Tolkien." That phrase has stuck to him, which is what I meant it to do. I think Martin's fantasy series A Song of Ice and Fire is the great epic of our era. It's an epic for a more profane, more sardonic, more ambivalent age than the one Tolkien lived in. Tolkien was a veteran of the Somme, and wrote during Word War II, when it really seemed like the fate of civilization was hanging in the balance. Now we can't even agree on what civilization is.
A Song of Ice and Fire is expected to run to seven volumes, and Martin's new novel, A Dance with Dragons, is the fifth. The books are set on the fictional continent of Westeros, a scrambled political chessboard with at least seven different sides to it. Martin spent the last book pushing his pawns, but now his attention is back on the major characters: Jon Snow, the young, relatable bastard son of the late lord of the north; Daenerys Targaryen, an exiled princess of Westeros; and Tyrion, the brilliant, black-humored dwarf scion of the Lannister family, which was last seen precariously clinging to power.
At the start of the book Tyrion is in disgrace and on the run with a price on his head. He is a good example of what separates Tolkien and Martin: He is a dwarf, but he's not the gruff, hearty, axe-wielding hero of a noble dwarven race. He's not Gimli from The Lord of the Rings. Tyrion is an actual dwarf, a joke to passersby and an embarrassment to his family (they're stunted too, but on the inside).
Tyrion is headed toward Daenerys, which is big news, because she's been isolated from the rest of the players in the series until now. Daenerys has one of the better claims to the throne of Westeros, but she's been running wild in the barbarian lands to the East in the company of three increasingly feral dragons. Thus two of the great narrative arcs of the series are bending toward each other, and when they touch, expect sparks to fly.
But this being Martin, there are a lot more than two arcs in play. The soil of Westeros is rich in story the way some countries are rich in uranium. The stilted Stannis Baratheon — the Al Gore of Westeros — is stubbornly pursuing his claim to the throne; Jon Snow's half sister Arya Stark is training as an assassin and plotting revenge for her family's downfall. Jon himself is sitting uneasily astride the great Wall in the north, trying to fend off ghostly invaders and keep out of the power struggles everyone else is caught up in.
A Dance with Dragons is not a book for Westeros newbies. If you haven't started from the beginning you'll miss out on the richness of Martin's grand design. Each story has its own rhythm, and is written in its own voice, and plays subtly off each of the others. Martin will never win a Pulitzer or a National Book Award, but his skill as an orchestrator of narrative exceeds that of almost any literary novelist writing today. Reading it, I was reminded of Jennifer Egan's A Visit from the Goon Squad, and Anthony Powell's A Dance to the Music of Time.
It's as if Martin is making sure we experience the struggle for the fate of Westeros from all sides at once, to show us that every fight is both a triumph and a tragedy at the same time. In Tolkien, good and evil were absolutes, but in A Dance with Dragons it's just a matter of where you're watching from. All the pieces on the chessboard are gray, and the only way to tell the heroes from the villains is that the hero is the guy with the knife in his back.
A Dance With Dragons
Paperback, 1033 pages |
purchase
Buy Featured Book
Title

A Dance With Dragons

Author

George R.R. Martin
Your purchase helps support NPR programming. How?
Excerpt: 'A Dance With Dragons'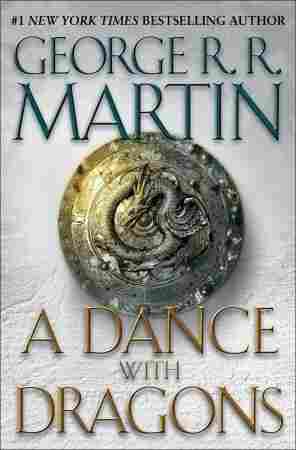 A Dance With Dragons: A Song Of Ice And Fire
By George R.R. Martin
Hardcover, 1040 pages
Bantam
List Price: $35.00
LANGUAGE ADVISORY: This excerpt contains language that some readers may find offensive.
Tyrion

He drank his way across the narrow sea.
The ship was small and his cabin smaller, and the captain would not allow him abovedecks. The rocking of the deck beneath his feet made his stomach heave, and the wretched food they served him tasted even worse when retched back up. Besides, why did he need salt beef, hard cheese, and bread crawling with worms when he had wine to nourish him? It was red and sour, very strong. He sometimes heaved the wine up too, but there was always more. "The world is full of wine," he muttered in the dankness of his cabin. His father had never had any use for drunkards, but what did that matter? His father was dead. He ought to know; he'd killed him. A bolt in the belly, my lord, and all for you. If only I was better with a crossbow, I would have put it through that cock you made me with, you bloody bastard.
Below decks there was neither night nor day. Tyrion marked time by the comings and goings of the cabin boy who brought the meals he did not eat. The boy always brought a brush and bucket too, to clean up. "Is this Dornish wine?" Tyrion asked him once, as he pulled a stopper from a skin. "It reminds me of a certain snake I knew. A droll fellow, till a mountain fell on him."
The cabin boy did not answer. He was an ugly boy, though admittedly more comely than a certain dwarf with half a nose and a scar from eye to chin. "Have I offended you?" Tyrion asked the sullen, silent boy, as he was scrubbing. "Were you commanded not to talk to me? Or did some dwarf diddle your mother?"
That went unanswered too. This is pointless, he knew, but he must speak to someone or go mad, so he persisted. "Where are we sailing? Tell me that." Jaime had made mention of the Free Cities, but had never said which one. "Is it Braavos? Tyrosh? Myr?" Tyrion would sooner have gone to Dorne. Myrcella is older than Tommen, by Dornish law the Iron Throne is hers. I will help her claim her rights, as Prince Oberyn suggested.
Oberyn was dead, though, his head smashed to bloody ruin by the armored fist of Ser Gregor Clegane. And without the Red Viper to urge him on, would Doran Martell even consider such a chancy scheme? He may clap me in chains instead, and hand me back to my sweet sister. The Wall might be safer. Old Bear Mormont said the Night's Watch had need of men like Tyrion. Mormont may be dead, though. By now Slynt may be the Lord Commander. That butcher's son was not like to have forgotten who sent him to the Wall. Do I really want to spend the rest of my life eating salt beef and porridge with murderers and thieves? Not that the rest of his life would last very long. Janos Slynt would see to that.
The cabin boy wet his brush and scrubbed on manfully. "Have you ever visited the pleasure houses of Lys?" the dwarf inquired. "Might that be where whores go?" Tyrion could not seem to recall the Valyrian word for whore, and in any case it was too late. The boy tossed his brush back in his bucket and took his leave.
The wine has blurred my wits. He had learned to read High Valyrian at his maester's knee, though what they spoke in the Nine Free Cities... well, it was not so much a dialect as nine dialects on the way to becoming separate tongues. Tyrion had some Braavosi and a smattering of Myrish. In Tyrosh he should be able to curse the gods, call a man a cheat, and order up an ale, thanks to a sellsword he had once known at the Rock. At least in Dorne they spea the Common Tongue. Like Dornish food and Dornish law, Dornish speech was spiced with the flavors of the Rhoyne, but a man could comprehend it. Dorne, yes, Dorne for me. He crawled into his bunk, clutching that thought like a child with a doll.
Excerpted from A Dance with Dragons by George R. R. Martin. Copyright 2011 by George R. R. Martin. Excerpted by permission of Bantam. All rights reserved.