Heads Up, TV Fans: Great Shows Start This Week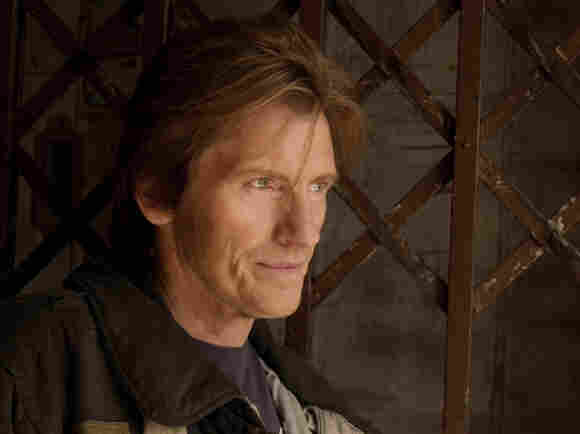 I know it's hot, and it's summer — but for me, it's been like Christmas. I've been opening up delivery envelopes filled with preview DVDs of returning TV series, and it's been one gift after another. I've seen, and enjoyed, them all — and now, starting this week, you can, too.
It's a ridiculously rich feast of terrific television shows — but not on broadcast TV. On the broadcast networks, the only example of intelligent, involving TV right now is NBC's Friday Night Lights, which presents its fabulous finale on Friday. But that same finale was shown months ago on satellite TV, and has been available for a while as a DVD boxed set, so it's not exactly new — just prominently recycled. For the record, though, let me praise Friday Night Lights one last time. What a brilliantly acted, wonderfully understated show.
The other great shows appearing this week are on cable — and, like Friday Night Lights, are likely to earn a spot on my end-of-year Top 10.
On Wednesday, FX begins the final season of Rescue Me, Denis Leary's drama about New York firefighters. It's timed to wrap up just before the 10th anniversary of Sept. 11 — and it begins with as much audacity and unpredictability as always.
Also on Wednesday, DirecTV — the same satellite service that sneak-previewed Friday Night Lights — becomes the only network, not just the first, to show a new season of Damages. That's the drama starring Glenn Close as a ferocious lawyer.
And on Sunday, AMC presents the fourth-season premiere of Breaking Bad, starring Bryan Cranston as a high school chemistry professor turned meth manufacturer. With the same network's Mad Men not delivering any new shows until 2012, Breaking Bad pretty much holds undisputed title rights as the best TV show of the year, period.
I've seen three new episodes of Breaking Bad, two of Damages and nine of Rescue Me, and they've all been fantastic. Rescue Me features supporting work by Callie Thorne that is so amazing — she displays a lot more talent and range in her few scenes here than she does as the star of her own cable drama, the recently launched Necessary Roughness. Damages features a steal-the-screen recurring role, too — with John Goodman playing the head of a Blackwater-type military operation. It's a very different kind of role than the professor he played in the first season of Treme — but it's another vital, vibrant contribution to another outstanding TV drama.
And what can I say about Breaking Bad? Without giving away key plot points, almost nothing. But this show simply has to be seen. From the start, it's been charting the trajectory of Walter White, played by Bryan Cranston, from desperate antihero to defiant villain. He got into the meth business only after getting a diagnosis of terminal cancer, and wanting to leave a nest egg for his family — but even after his cancer went into remission, Walter kept cooking.
At the end of last season, Walter was held captive in his own meth lab, about to be killed on orders from his equally mild-mannered drug lord, Gus. Walter countered with the only move he had — dispatching his partner Jesse, brilliantly played by Aaron Paul, to murder the chemist designated as Walter's replacement.
There's so much to love about Breaking Bad. It's got a pace unlike any other show on television, and a visual sensibility and sensitivity rivaled only by Mad Men. And with a great cast headed by Cranston and Paul, it boasts one of TV's strongest acting companies.
By the way, this bounty of summer riches, like a sudden display of fresh fruit at the farmers market, is even more plentiful. I haven't even mentioned TNT's The Closer, the Kyra Sedgwick series that launches its final season this week. Or the Syfy Network's very amiable, fairly clever roster of new and returning Monday shows. All of these summer series, including True Blood and Curb Your Enthusiasm, are better than most of the new fall shows the broadcast networks are about to offer, so enjoy these while you can. The harvest is in.