Word Power: The Year's Best Poetry
It was a banner year for poetry. There were new collections from old masters like Derek Walcott, Seamus Heaney, Jean Valentine and Richard Wilbur, as well as accomplished books by younger poets like Dorothea Lasky and Maureen McLane. Now, in mid-December, my pile of 2010 volumes read and unread has begun to teeter; I share with you a handful of the ones I did get to that have stayed with me. On my wish list, or still unread, are Jonathan Galassi's translations of Giacomo Leopardi's Canti; Jean Valentine's Breaking the Glass and Mary Ruefle's Selected Poems, to name just a few. I couldn't choose just five without resorting to a game of darts; I've offered alternates for many of my selections.
*Excerpts for all books can be found below the list.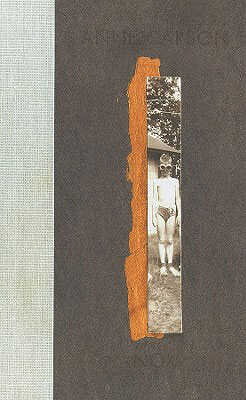 ---
Nox
By Anne Carson; hardcover, 192 pages; New Directions, list price: $35
In 1978, poet-classicist Anne Carson's older brother Michael left home; she spoke to him only a half-dozen more times before his unexpected death in Copenhagen in 2000. In the months after his death, Carson turned to Catullus' poem 101 (an elegy for his brother) as a point of entry for her own meditations on loss and familial estrangement. A book in a box that folds out accordion-style, Nox is a book of memories that incorporates photographs and fragments of letters; the result is not a traditional poetry collection, but a book whose flourishes and lapidary insights have all the impact of poetic language.
---
One With Others [A Little Book Of Her Days]

By C.D. Wright; hardcover, 160 pages; Copper Canyon Press, list price: $20
Likewise, C.D. Wright's One With Others [a little book of her days] (Copper Canyon) is both a moving elegy for her former mentor, V, who marched in a civil rights protest in Arkansas in 1969, and a collage of newspaper headlines, interview transcripts and weather reports to get at what happened. The result is a book, like Nox, that defies description and discovers a powerful mode of its own.
---
Lighthead
By Terrance Hayes; paperback, 112 pages; Penguin, list price: $18
This year's winner of the National Book Award in Poetry, Lighthead displays a riffing, wildly restless insistence and astonishing brio. What I admire most about this book is the way that Hayes breaks down categories and builds up forms with acrobatic glee: What looks playful is often heartbreaking; what is heartbreaking is never allowed to be merely so. Even the term "lighthead" is doubled, no, tripled: Lighthead is the persona who speaks many of the poems; a noun suggesting our tenuous, imperiled existence (we're all lightheaded, dizzy, temporary); and, finally, an invocation of grace. (May our heads be full of light.) The energy here is to be reveled in (and envied); the many poems exploring race, parenthood and mortality are formally wrought, yet the language feels powerfully vernacular.
---
The Cloud Corporation
By Timothy Donnelly; paperback, 176 pages; Wave Books, list price: $16
Timothy Donnelly's The Cloud Corporation, his long-awaited second book, offers up poems of rambunctious momentum elegantly rationed by harmonious form. On one level, Donnelly is writing about being a father and husband in Brooklyn with too much debt, a handful of takeout menus and a taste for Chivas Regal; on another level, he is exploring what it means to be not just an individual but a citizen in America in a corporate age. Rather than "wander lonely as a cloud" like Wordsworth's lyric speaker, we find ourselves in a world where even the clouds seem to have been incorporated.
---
Come On All You Ghosts

By Matthew Zapruder; paperback, 96 pages; Copper Canyon Press, list price: $16
Come on All You Ghosts, Matthew Zapruder's third book, extends his project of writing talky, hip, associative poems; in it, his meditations on love and friendship have achieved a striking new depth. The title poem is an exquisite study of losing a father and feeling uncertain about the place of one's art in a culture that's always hurtling forward. Zapruder's poems have a directness and verve that are reminiscent of Frank O'Hara; they're poems for everyone, everywhere, insisting that everything is subject for poetry, and that all language is poetic language, democratic in its insights and feelings.
---
The Eternal City: Poems

By Kathleen Graber; paperback, 96 pages; Princeton University Press, list price: $16.95
A really unusual, engaging second book. Graber writes philosophical, meditative poems in a diction that's strangely natural and conversational; one poem is occasioned by leaving her keys in the apartment complex laundry room and locking herself out, another by rereading Walter Benjamin. The effect is of eavesdropping on the neurotic yet rigorous mind of an admired friend -- the kind of unpretentious person who genuinely turns to books for solace. Her long-lined work grapples with loss, illness, and transience, allowing itself to be highly personal while never losing sight of the larger context of loss: the human condition. It's serious poetry as inviting as an intimate conversation. See for yourself.
---
Master Of Disguises

By Charles Simic; hardcover 96 pages; Houghton Mifflin Harcourt, list price: $22
This is Charles Simic's 20th collection of poems, and perhaps my favorite. It deploys many of Simic's signature strategies -- an off-kilter surrealism that undermines the orderly stanzas; Kafkaesque paradoxes and insinuations; erotic and other appetitive pleasures -- but what organizes it and sets it apart are its forceful meditations on aging and living through a century of war. In "Nineteen Thirty-Eight," Simic invokes the violence of his birth year in Serbia ("That was the year the Nazis marched into Vienna, / Superman made his debut in Action Comics"); in other poems he jousts with mortality and the seeming "invisibility" of evil. In this collection, Simic does what a former poet laureate ought to do: offers up beautiful lyric poems that also speak to our social condition. [For another collection by a present-day master, check out Paul Muldoon's Maggot, which contains some of the Irish-born poet's most gamesome, intrepid, powerful lyric poems.]
---
Meghan O'Rourke has been a fiction and poetry editor at The New Yorker and The Paris Review and culture editor at Slate. Her first book of poetry, Halflife, was published by Norton in 2007. Her first memoir, The Long Goodbye, will be published in early 2011 by Riverhead.

Master of Disguises
Hardcover, 75 pages |
purchase
Buy Featured Book
Title

Master of Disguises

Author

Charles Simic
Your purchase helps support NPR programming. How?
Come on All You Ghosts
Paperback, 111 pages |
purchase
Buy Featured Book
Title

Come on All You Ghosts

Author

Matthew Zapruder
Your purchase helps support NPR programming. How?
The Eternal City
Paperback, 78 pages |
purchase
Buy Featured Book
Title

The Eternal City

Author

Kathleen Graber
Your purchase helps support NPR programming. How?
The Cloud Corporation
Paperback, 153 pages |
purchase
Buy Featured Book
Title

The Cloud Corporation

Author

Timothy Donnelly
Your purchase helps support NPR programming. How?
Lighthead
Paperback, 95 pages |
purchase
Buy Featured Book
Title

Lighthead

Author

Terrance Hayes
Your purchase helps support NPR programming. How?
One With Others
A Little Book of Her Days
Hardcover, 168 pages |
purchase
Buy Featured Book
Title

One With Others

Subtitle

A Little Book of Her Days

Author

C. D. Wright
Your purchase helps support NPR programming. How?
Nox
Paperback, 1 folded sheet |
purchase
Buy Featured Book
Title

Nox

Author

Anne Carson
Your purchase helps support NPR programming. How?
Excerpt: 'Nox'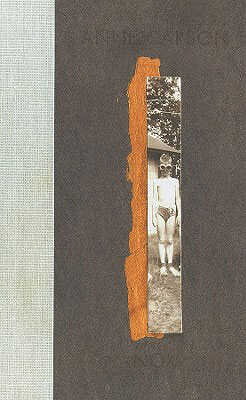 Nox
By Anne Carson
Hardcover, 192 pages
New Directions
List Price: $35
Excerpted from Nox by Anne Carson  Copyright 2010 by Anne Carson. Excerpted by permission of New Directions Publishing Corp.
Excerpt: 'Master of Disguises'
Master of Disguises
By Charles Simic
Hardcover, 96 pages
Houghton Mifflin Harcourt
List Price: $22
Master of Disguises
Surely he walks among us unrecognized:
Some barber, store clerk, delivery man,
Pharmacist, hairdresser, bodybuilder,
Exotic dancer, gem cutter, dog walker,
The blind beggar singing, Oh Lord, remember me,
Some window decorator starting a fake fire
In a fake fireplace while mother and father watch
From the couch with their frozen smiles
As the street empties and the time comes
For the undertaker and the last waiter to head home.
O homeless old man, standing in a doorway
With your face half hidden,
I wouldn't even rule out the black cat crossing the street,
The bare light bulb swinging on a wire
In a subway tunnel as the train comes to a stop.
Excerpted from Master of Disguises by Charles Simic Copyright 2010 by Charles Simic. Excerpted by permission of Houghton Mifflin Harcourt Publishing Company.
Excerpt: 'The Eternal City'
The Eternal City
By Kathleen Graber
Paperback, 96 pages
Princeton University Press
List Price: $16.95
The Eternal City
The attic fan rattles in its hammered tin house -- as seemingly ceaseless
as the body's unquiet engine. Today something's gone awry: the drone,
usually poised, a nearly silent arpeggio, has become a disinterested scream.
This is the third heat wave of July. Again the fire department
sounds the citywide alarm & then police cars wail. Rome is burning!
But Rome is not burning. Instead I am reading, in a shrill hum,
about Marcus Aurelius -- because this is what I do on days too hot
to move -- the heads of the red geraniums steaming in their planters --
too hot to imagine that we might send up our lives in flames.
The mind is more than a simple container, the junk drawer
beside the stove. My thoughts clang like pennies in the dryer.
O, my racket—ice against the blender's wall of glass. The Eternal City,
Brodsky writes, is like a gigantic old brain, one that's grown
a little weary of the world. And what have we here? Tarnished keys.
A chipped teardrop from some dining room's chandelier. The trick
must be to love both the blade & the air it shatters. A flock of birds
meets the airplane's roaring turbines. We pass the stuff from which
we're made—look, a single pocked marble & a spent emery board—
through our own propellers. The phone rings, but I don't answer
though I've been expecting it. It stops, then rings again. Still—
I don't pick up. Loneliness, our one defendable empire. Aurelius, too,
loved metaphors: the inland lake on the island Aenaria; in that lake,
there is another island, it, too, inhabited. O, my acrobats, in the dark
capital of nested boxes, be with me always, secure & tumbling.
Excerpted from The Eternal City by Kathleen Graber Copyright 2010 by Kathleen Graber. Excerpted by permission of Princeton University Press.
Excerpt: 'Come on All You Ghosts'
Come on All You Ghosts
By Matthew Zapruder
Paperback, 96 pages
Copper Canyon Press
List Price: $16
5
Come on all you ghosts.
Bring me your lucky numbers
that failed you, bring me
your boots made of the skin
of placid animals
who stood for a while in the snow.
Bring me your books
made of blue sky
stitched together with thread
made of the memory
of how warm
even the most terrible
among us has felt
the skin of his or her beloved
in the morning to be.
Come on all you ghosts,
try to make me forget
one summer lost
in a reservoir and another
I keep in my chest.
Come on all you ghosts,
try to make me repeat
the most terrible thing I said
to someone and I will
if the mind of that someone
could ever be eased.
Come on let's vote
for no one in the election
of who is next to die.
Come on all you ghosts,
I know you can hear me,
I know you are here,
I have heard you cough
and sigh when I pretend
I do not believe
I have to say something important.
Probably no one will die
of anything I say.
Probably no one will live
even a second longer.
Is that true?
Come on all you ghosts,
you can tell me now,
I have seen one of you becoming
and I am no longer afraid,
just sad for everyone
but also happy this morning I woke
next to the warm skin
of my beloved. I do not know
what terrible marvels
tomorrow will bring
but ghosts if I must join you
you and I know
I have done my best to leave
behind this machine
anyone with a mind
who cares can enter.
Excerpted from Come on All You Ghosts by Matthew Zapruder  Copyright 2010 by Matthew Zapruder. Excerpted by permission of Copper Canyon Press.
Excerpt: 'One with Others'
One with Others
By C.D. Wright
Hardcover, 160 pages
Copper Canyon Press
List Price: $20
I take one more drive across town thinking about the retired welding teacher easing over that rise seeing the parking lot full of white men. I wonder if he thought he would die in the jungle [where no Vietcong ever called him [N-word] ] or he would die in front of the bowling alley [without ever having been inside] or die in the swimming pool [without ever having been in it, except when drained, and the police had him in their sights]. Or if, because he was a young man, he would never die. I attach V to my driving-around thoughts.
An object unworthy of love she thought she was.
It was a cri de coeur.
Those of our get had given her a nom de guerre: V.
A simple act, to join a march against fear
down an old military road.
We were watching an old movie the night
the table started walking toward us
and there was trouble on Division.
She became a disaffiliated member [of her race].
I'm one of them now, she said, upon release
from jail. I am an Invader.
To feel in conjunction with the changes
of my time. The most alive I've ever been.
My body lifted itself from the chair
it walked to where I saw a silent crowd.
To act, just to act. That is the glorious thing.
Yet it has come to my attention that a whisper campaign
has been directed against the main character,
an invisible woman. She could have buried her feelings
like power lines; walked around free
and common as the air that bathes the globe or
sued the chickenshits and gone to live in Provence
smelling of Gauloises and cafe au lait. You have your life
until you use it. You forfeit the only life you know
or go to your grave with the song curdled inside you.
No more damned if you did and damned if you didn't.
Excerpted from One with Others: [a little book of her days] by C.D. Wright Copyright 2010 by C.D. Wright. Excerpted by permission of Copper Canyon Press.
Excerpt: 'Lighthead'
Lighthead
By Terrance Hayes
Paperback, 112 pages
Penguin
List Price: $18
ALL THE WAY LIVE
"Do all dudes have one big testicle and one little tiny one?"
Hieronymus asked, hiking up his poodle skirt as we staggered
Down Main Street in our getup of wigs and pink bonnets
The night we sprayed NEGROPHOBIA all over the statue of Robert
E. Lee guarding the county courthouse, a symbol of the bondage
We had spent all of our All-the-Way Lives trying to subvert.
Hieronymus's thighs shimmered like the wings of a teenage
Cockroach beneath his skirt as a bullhorn of sheriff verbs
Like Stop! Freeze! and Fire! outlined us. The town was outraged:
The red-blooded farm boys, the red-eyed bookworms of Harvard,
The housewives and secretaries, even a few liberals hoorayed
When they put us on trial. We were still wearing our lady ward-
Robes, Hieronymus and me, with our rope burns bandaged
And our wigs tilted at the angle of trouble. Everyone was at war
With what it meant to be alive. That's why we refused to be banished,
And why when they set us on fire, there was light at our core.
Excerpted from Lighthead by Terrance Hayes Copyright 2010 by Terrance Hayes. Excerpted by permission of Viking, a member of Penguin Group (USA) Inc.
Excerpt: 'The Cloud Corporation'
The Cloud Corporation
By Timothy Donnelly
Paperback, 176 pages
Wave Books
List Price: $16
To His Debt
Where would I be without you, massive shadow
dressed in numbers, when without you there
behind me, I wouldn't be myself. What wealth
could ever offer loyalty like yours, my measurement,
my history, my backdrop against which every
coffee and kerplunk, when all the giddy whoring
around abroad and after the more money money
wants is among the first things you prevent.
My phantom, my crevasse -- my emphatically
unfunny hippopotamus, you take my last red cent
and drag it down into the muck of you, my
sassafras, my Timbuktu, you who put the kibosh
on fine dining and home theater, dentistry and work
my head into a lather, throw my ever-beaten
back against a mattress of intractable topography
and chew. Make death with me: my sugar
boat set loose on caustic indigo, my circumstance
dissolving, even then -- how could solvency
hope to come between us, when even when I dream
I awaken in an unmarked pocket of the earth
without you there -- there you are, supernaturally
redoubling over my shoulder like the living
wage I never make, but whose image I will always
cling to in the negative, hanged up by the feet
among the mineral about me famished like a bat
whose custom it is to make much of my neck.
Excerpted from The Cloud Corporation by Timothy Donnelly Copyright 2010 by Timothy Donnelly. Excerpted by permission of Wave Books.