Foreign Policy: The Afghan War In Hipstamatic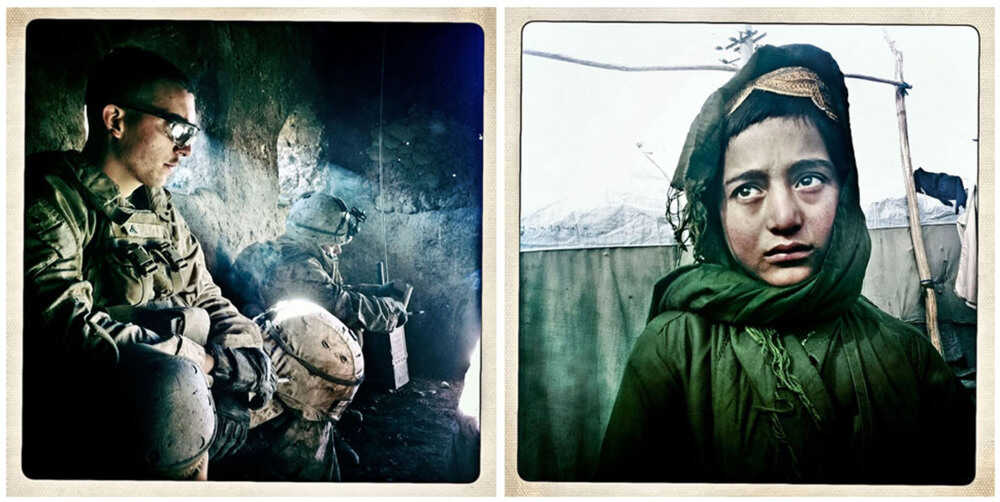 Balazs Gardi is a photographer based in Mexico City and Dubai. A selection of his Basetrack photos are now featured in a digital book.
It's been nearly 10 years since the U.S. war in Afghanistan began back in October 2001. Journalists and photographers flocked to Kabul and Tora Bora as the first bombs fell. The iPhone had not yet been invented; it would be another three years until anyone knew what Facebook was. Back then, Afghanistan was a war of necessity, a war of revenge. A decade later, Osama bin Laden — the erstwhile target of the U.S. invasion — is dead. The Taliban are dispersed; but still potent, still deadly. And we're almost five generations into the world's favorite smartphone.
The mission in Afghanistan, of course, has changed: from the foremost matter of national security to something more nebulous — a war of counterinsurgency and nation-building. In these 10 years, Foreign Policy has spent a great deal of column inches and pixels on the conflict — publishing dispatches and analysis, photo essays and commentary. But in this unique collection of photographs, largely taken on iPhones using an app called Hipstamatic that allows users to digitally manipulate "lenses," "flashes," and "film stock," we found something exceptionally powerful: a record of the lives of U.S. Marines in Helmand Province in 2010 and 2011 and of the Afghans they interacted with. It is by no means a comprehensive look at 10 years of war, but it is an evocative and profound slice of life — at the beginning of the end of the longest conflict in U.S. history.
This experiment in photojournalism comes to Foreign Policy by way of Teru Kuwyama and Balazs Gardi, who embedded with Marine Battalion 1/8 in Helmand for five months starting in September 2010. They collaborated with four other photographers on a project called Basetrack — a multi-platform, social-media cornucopia; a hybrid of digital maps and feeds, Facebook posts and musings, interviews and stunning photographs. We're pleased to share their remarkable images with our readers.
To see the rest of this photo essay visit Foreign Policy.