Tim Robbins In Concert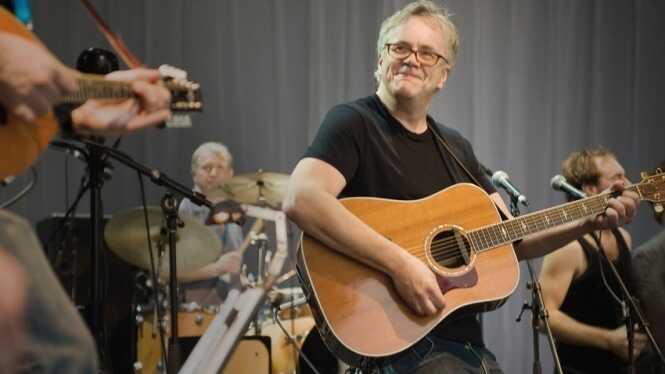 Set List
"Dreams"
"You're My Dare"
"White Train"
"Queen of Dreams"
"Crush on You"
"Time to Kill"
"Lightning Calls"
"Moment in the Sun"
Americana has a new leading man: Tim Robbins. Yes, the star of Shawshank Redemption and Mystic River has a country blues band, an album and a record deal.
Robbins actually grew up surrounded by music. His father moved the family to Greenwich Village during the height of the folk renaissance to pursue a career with his band, The Highwaymen. This led the younger Robbins to embrace blue-collar Americana, and since those formative days, he's worshiped the likes of Bruce Springsteen, Steve Earle and Bob Dylan.
With a stellar lineup of supporting musicians that go as The Rogues Gallery Band — including Joan As Policewoman on vocals — Robbins's eponymous album is a solid mix of rock and Appalachia. The songs are heartfelt and lovingly crafted. As Robbins described it, "I have too much respect for music to put out something that wasn't coming from a genuine place."
Robbins and The Rogues Gallery Band performed today at WXPN's World Cafe Live at noon ET. Listen to the entire show right here.
Web Resources