Supercommittee's Picks Fuel Doubts Over Its Success
As Wall Street and the world look to Washington to bring stability back to economic markets, congressional leaders announced their appointments Wednesday to the so-called "supercommittee."
The panel is tasked with finding deeper deficit reductions and a longer-term plan for the federal government's spending. Since the idea of the supercommittee first came up, there has been great hope for it — and great skepticism about its chances of success.
House Republican freshman Andy Harris voted against the debt-ceiling deal that set up the committee. But now, he says, there's a silver lining to the government's credit rating downgrade: It will force Washington to face reality.
"Two weeks ago, I would have been much more skeptical about the concept of the supercommittee. I'm less skeptical now because I think they'll realize that we have to get this done right this time," Harris says.
The bipartisan co-chairs of the supercommittee are Democratic Sen. Patty Murray of Washington and Republican Rep. Jeb Hensarling of Texas.
The two of them were deeply engaged in the debt-ceiling fight that consumed the early part of the summer. Their statements in late July provide clues to the future of the supercommittee.
Murray took to the floor in frustration during the negotiations.
"We have offered up compromise after compromise. We have come to the middle and beyond. We have offered up serious and deep cuts in federal spending. But again and again, Republicans have said no," she said.
Throughout the debate, Hensarling railed on Senate Democrats.
"They've yet to pass a plan to deal with the debt crisis. Only House Republicans have passed a plan to deal with the deficit," he said.
The political positioning of these two co-chairs may not bode well for a future compromise.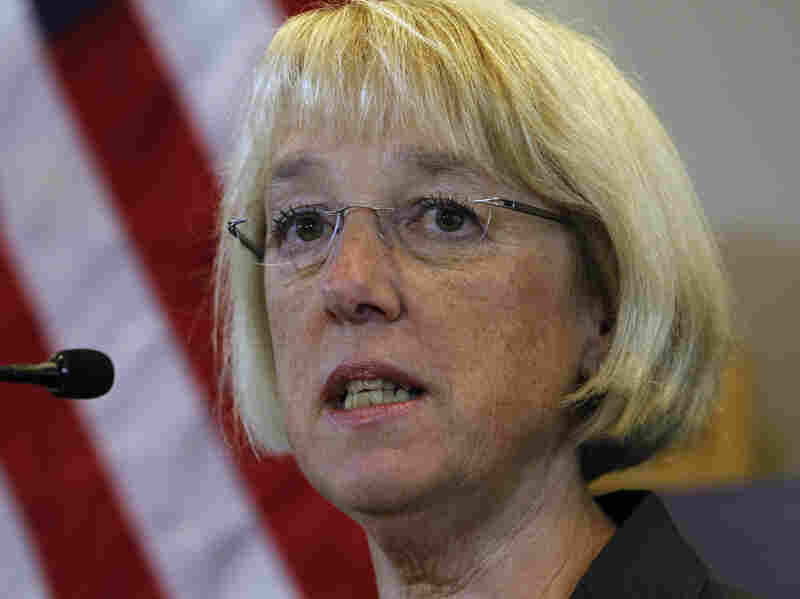 The main problem is the same one the two parties have always had: Democrats are dead set on protecting Medicare and Medicaid. They want to make sure that this time, revenues will be raised from big business and the wealthy.
"We have to go in there recognizing that some cuts will have to be made, whether it's subsidies for big oil, whether it's tax benefits for corporations sending jobs overseas. You cannot reduce the deficit unless you bring revenue in," says House Minority Leader Nancy Pelosi.
And Republicans, like Senate Minority Leader Mitch McConnell, are just as dead set on cutting entitlement programs — and even lowering taxes.
"The trustees of Medicare and Social Security say both programs are in trouble, Medicare sooner than Social Security. We haven't yet been able to do anything on the tax reform side," McConnell says.
Now there are 10 other lawmakers on the supercommittee besides Murray and Hensarling. Some of them aren't as entrenched in their positions as the two co-chairs.
Massachusetts Democratic Sen. John Kerry was appointed to the committee Wednesday. He signaled on NBC that he's ready to get down to work with Republicans.
"What we need is a Washington that stops this bickering, that gets rid of these hard positions," Kerry said.
More On The Supercommittee
But, outside the committee, some think the high hopes for the panel are unfounded.
"I don't think that this is going to be a committee that's going to fix all of our fiscal problems," says Republican Rep. Paul Ryan.
Ryan told Fox News that all he wants out of the committee is another modest cut in government spending, but the larger problem is at the top.
"Ultimately, I really think you need to change the leadership in Washington if you're going to fix this problem," he said.
That's code for what both sides are ultimately working toward: the coming November 2012 elections. But it looks like the country can't wait that long for a solution.