First Listen: Andrea Echeverri, 'Dos'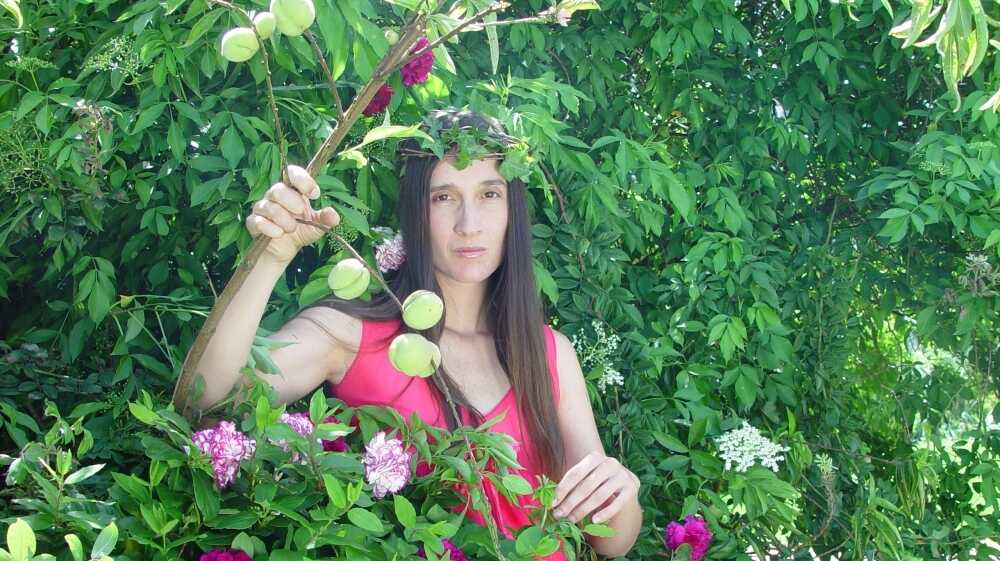 Audio for this feature is no longer available.
Colombian musician Andrea Echeverri's new album, Dos, is about love. But it's a different kind of love than the boy-meets-girl/lust-in-the-club stuff that permeates popular culture: Dos is about motherhood, and about feeling adoration for one's child. It's a bold move to create an entire album about a topic that could alienate young audiences, but that's what makes Echeverri such a beloved artist: You can always count on her to make honest, real music that reflects where she is in life.
Sarcasm, irony, and double entendres are not Echeverri's game. As frontwoman for the iconic Latin rock group Aterciopelados, she honed the art of saying what she means and sounding like she means it. I was introduced to Aterciopelados via the band's 1995 hit "Bolero Falaz," which featured the lines, "¿Quien será esa infame, que no deja que yo te ame? Si yo la encontrara, le partía esa cara." In English: "Who is that infamous woman, who does not let me love you? If I found her, I would split her face."
Echeverri is still as serious as she was then, but she's grown much sweeter and mellower. In Dos, she incorporates the voices of her daughter, husband, and mother, in the process giving the record a playful, homemade tone. My favorite song here, "Alegria," is a beautiful lullaby about being at peace with the world.
Even when it delves into the environmental activism that Echeverri has made her personal cause, Dos never comes off as preachy. As she attests in "Yo," she has little interest in the mega-stardom that her Colombian cohorts Juanes and Shakira have pursued. Given the formulaic recent releases by those two artists, I'm glad Echeverri has stuck to her guns.