The Calm Blue Sea: Roiling And Towering
The Calm Blue Sea: Roiling And Towering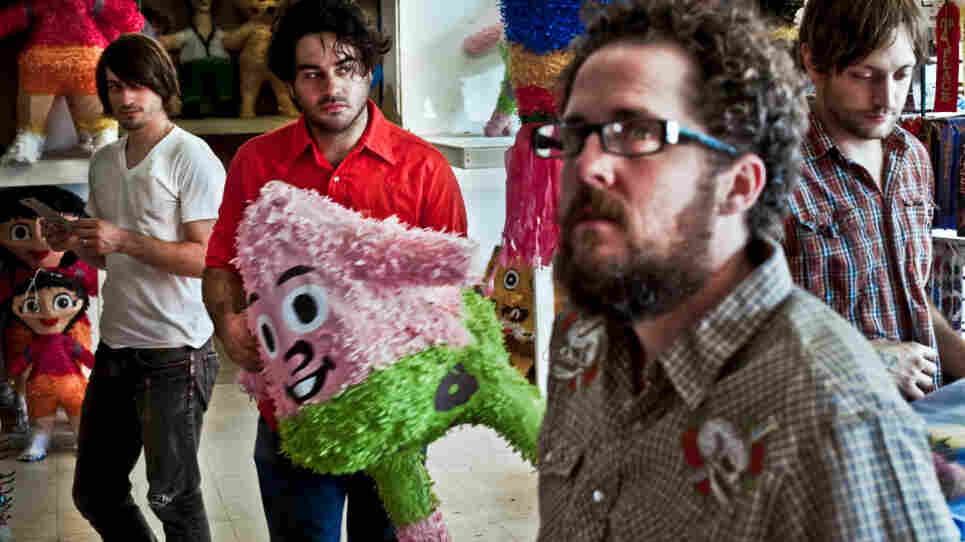 Hear Songs From This Session
"The Rivers That Run Beneath This City"
The Calm Blue Sea gets more than its fair share of comparisons to its members' fellow Texans in Explosions in the Sky. While there are striking similarities — long, (mostly) instrumental songs of epic, almost prog-rock proportions — The Calm Blue Sea is slightly more melodic, maybe even melancholic. Since its coming-out showcases at SXSW a few years ago, the band has steadily won converts and the attention of a growing number of national critics.
A certain, almost liquid current seems to run through the music of The Calm Blue Sea. Songs like "The Rivers That Run Beneath This City" begin gently, building into waves of sound that crash and ebb. Descriptions like "post-rock" fall short; it's better to think of this music as cinematic rock — the perfect soundtrack for a long journey.
During the band's recent performance at KUT in Austin, The Calm Blue Sea played songs from its newly reissued and remastered self-titled album. KUT's Andy Uhler hosts this set.