Meet The 'Amazing Race' Teams, Some Of Whom Are Kind Of Overqualified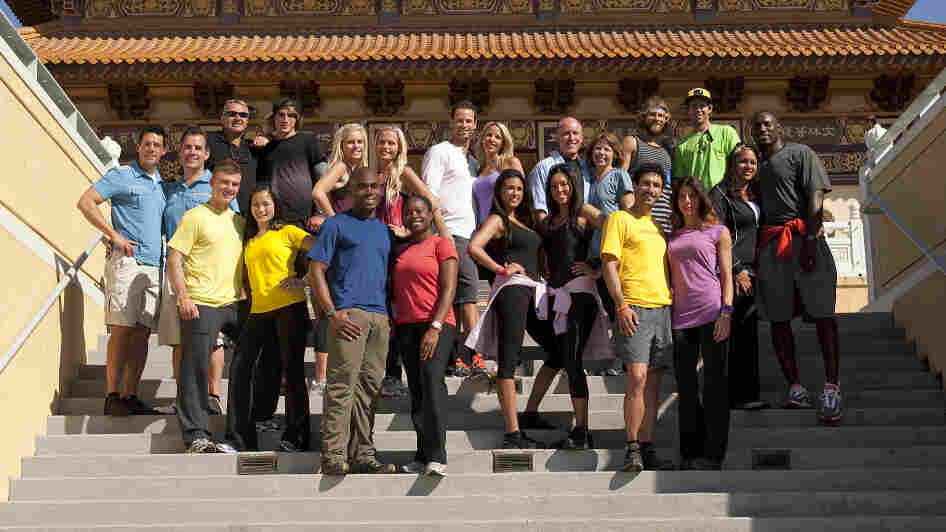 CBS has released the teams who will be featured on the nineteenth season (holy cow) of The Amazing Race this fall, and they're apparently not tired of reusing people who have already shown up on other CBS reality shows. (Something they've done in the past with Rob and Amber from Survivor, Jeff and Jordan from Big Brother, and more.)
This fall's repeat players are Jenna Morasca and Ethan Zohn, who have been dating for a few years after winning different seasons of Survivor — he won the third season in Africa, and she won the sixth season in the Amazon. Ethan has also been battling Hodgkins' lymphoma since 2009, but seems to be doing well right now (which is certainly a relief). So they've got the whole Survivor/survivor metaphor going, and yes, you should expect to hear about it.
Other cast members include Laurence and Zac Sunderland — Zac was the youngest person to sail around the world. Laurence is his dad. They've probably done some traveling. Then there's Marcus Pollard, an NFL tight end who most recently played for the Atlanta Falcons in 2009, and his wife Amani. They may have a slight advantage in athleticism over, say, Kaylani and Lisa, the friends-slash-cocktail-waitresses. Then there are the former Olympic snowboarders, Andy Finch and Tommy Czeschin — asked what famous person reminds him of himself in the show's standard questionnaire, he said, "Opposite of Johnny Cash." Not sure what that means.
Other teams include Bill and Cathi, the older married couple; Ernie and Cindy, the bickering and betrothed; Jeremy and Sandy, who are generic and dating (he works in real estate; she's a nurse practitioner who works in cosmetic surgery); Justin and Jennifer, who are brother and sister; Bill and Ron, domestic partners and flight attendants (also probably knowledgeable about travel!); and Liz and Marie, the adorable blonde twins.
I have seen zero spoilers about the season, but I predict the final three teams are Laurence and Zac, Andy and Tommy, and Amani and Marcus. Ethan and Jenna are certainly a possibility, but my guess is that most of the normal people are toast. Enjoy that, normal people!