Romantic Comedies: Don't Try This At Home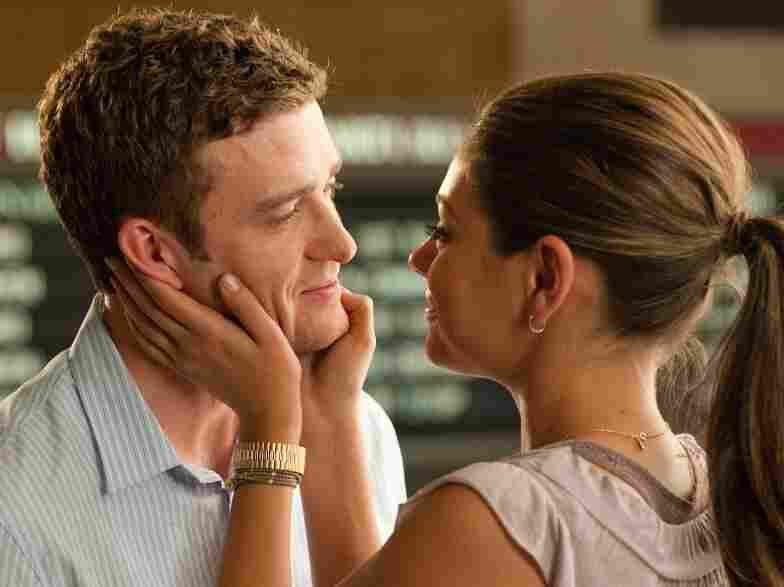 Romantic comedies are tried-and-true staples at the multiplex, drawing millions of moviegoers each year in the United States alone. And while the films have legions of fans — predominantly women — they also have their share of detractors.
"They're girly, and that's mostly why people dislike them," says writer Chloe Angyal. Angyal spent her summer viewing every new rom-com release, in an effort to glean some insight into the oft-derided genre. Anygal compiled her observations for The Atlantic.
"There is this sense around rom-coms that we're supposed to be ashamed of enjoying them because they're girly, because they're made for women," Angyal tells NPR's Neal Conan. "It's very easy to rag on them."
But the genre is not entirely without merit, Angyal says, if only because it reminds us of how Hollywood's version of romance is so far removed from reality.
One of the most pervasive themes of the romantic comedies, Angyal says, is what she calls "the can-sex-friends-be-best-friends movies," a la Friends with Benefits, starring Justin Timberlake and Mila Kunis. "They always ask the same question ... Can you have sex and not get emotionally involved?"
The answer, says Angyal, is always an unequivocal no. "Every time you have one of these friends with benefits arrangements, it inevitably goes awry in that you inevitably fall in love with the person, because sex without love it not possible, Hollywood tells us."
Another common trope, Angyal says, is the "grand gesture," in which a character's persistent advances toward his romantic interest, however unwanted, always pay off.
In the real world, Angyal says, this is considered stalking. But in Crazy Stupid Love, where 13-year old character Robbie hounds his 17-year old babysitter, viewers learn "it's OK ... as long as you love them, because it's romantic." Not a very positive message for teenagers, says Angyal — or anyone else.