Tim Robbins And The Rogues Gallery Band On World Cafe
Tim Robbins And The Rogues Gallery Band On World Cafe
Set List
"Time to Kill"
"Lightning Calls"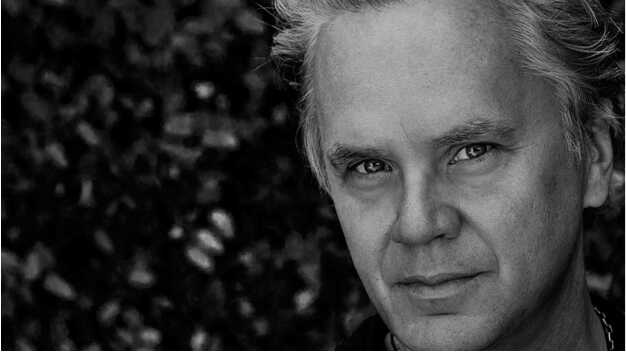 Tim Robbins, the actor, screenwriter, director and activist, now adds "musician" to his already-impressive roster of successes. He has just released a self-titled record from his band, Tim Robbins and the Rogues Gallery Band, which was produced by Hal Wilner, former producer of Saturday Night Live. This session's music was recorded at a World Cafe Live performance featuring Robbins and his eight-piece band, which includes Joan As Policewoman.
On stage, Robbins was flanked by photos of his parents, a telling connection to his lifelong relationship with music. His parents met in the UCLA marching band, and his father eventually moved the family to Greenwich Village during the height of the '60s folk renaissance to pursue a career with The Highwaymen. The result is Robbins' abiding love of blue-collar Americana, as evidenced by the heartfelt tone of his eponymous debut.
"I feel I have collected a number of stories to tell on stage," Robbins says. "I've grown more and more frustrated with the opportunities in Hollywood to tell the stories I want to tell."
Robbins, an outspoken anti-war activist, has written songs about Iraq War veterans and a chance meeting with Nelson Mandela. He discusses these stories and more in an illuminating conversation on today's World Cafe.
Related NPR Stories
Web Resources