Judge Orders Journalism School To Turn Over Emails
Judge: Journalism School Must Turn Over Emails
A judge in Chicago is ordering Northwestern University to turn over to prosecutors more than 500 emails between a high-profile professor and his investigative journalism students.
The students were part of the school's Medill Innocence Project, which has helped exonerate and free a dozen men convicted of murders they did not commit.
In this particular case, though, the judge ruled that the students weren't acting as journalists, protected by the Illinois reporter's privilege law, but as investigators for the defense.
There are concerns that if the ruling stands, it could have a chilling effect on the work of journalism students across the country.
The Scoop Of All Scoops
Anthony McKinney has been behind bars since 1978, when he was 18 years old. Despite no physical evidence linking him to the crime, McKinney was convicted and sentenced to life for the shotgun killing of a south suburban security guard.
After hearing from numerous sources that police and prosecutors convicted the wrong man, acclaimed professor David Protess had his investigative journalism students in the Medill Innocence Project begin looking into the McKinney case in 2003.
Evan Benn, now a reporter with the St. Louis Post-Dispatch, took up the case as a student in Protess' class in the spring of 2004.
"Our main thing was we identified some alternative suspects, and we came down, actually down here where I am now, to East St. Louis, and spoke to one of them, confronted one, and he confessed on videotape to us that he was present at the time of this crime, and [that] Anthony McKinney wasn't even there," Benn says.
At the time, the then-undergraduate Benn thought he had a big journalistic scoop.
"And I really thought at that point that once we got that tape in the hands of prosecutors, it would be a number of days until Anthony McKinney walked out of prison a free man," Benn says.
But seven years later, that hasn't happened. Corroborating evidence had led Benn and his classmates to that interview, but Protess's classes continued investigating the case for a few more years before the professor would take the cumulative evidence to the Center on Wrongful Convictions at Northwestern's law school.
Questions About The Students' Method
Attorneys there petitioned the Cook County courts for a new trial for McKinney in 2008 at about the same time a story was published in the Chicago Sun-Times based on the students' work.
But after the Cook County state's attorney's office started reinvestigating the case, prosecutors raised questions about the students' methods.
"When we went out and interviewed these people, we were finding that they were telling us, you know, 'No, that's not what I said to them,' or, 'This is what they said to me, this is how that statement came about,' " says Cook County state's attorney Anita Alvarez.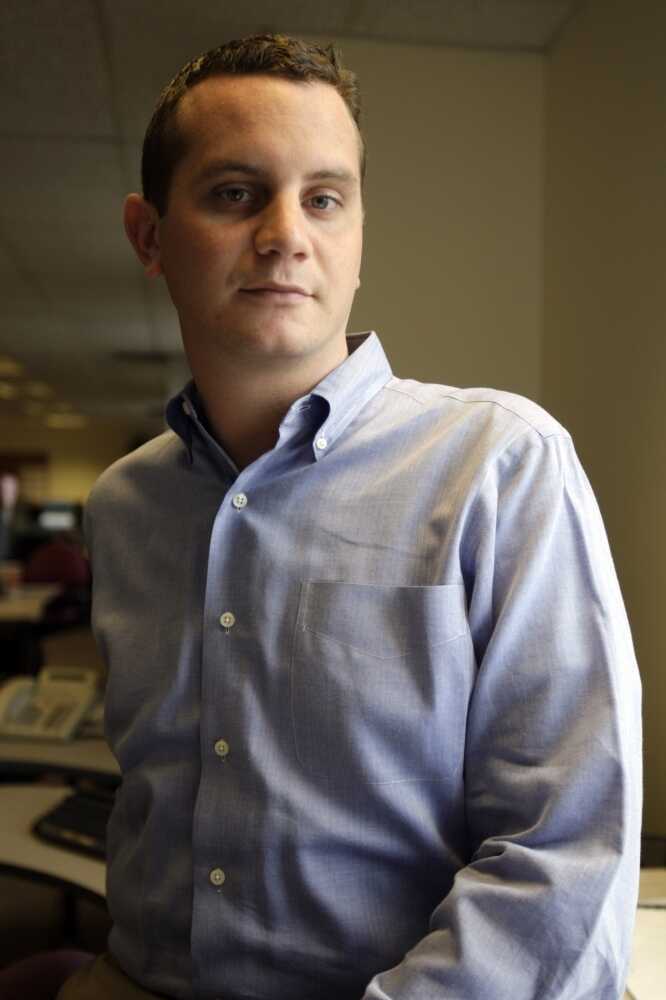 So Alvarez's office filed a subpoena in 2009 demanding all the students' and professor Protess' notes, interviews, tapes, emails relative to the case, as well as other documents, including grades and course evaluations.
Protess and Northwestern University objected, arguing that the journalism students are protected by the Illinois reporter's privilege act, which shields journalists from revealing their notes and sources.
Alvarez disagrees.
"Our position simply is that these students, albeit students and journalism students, were really acting in the role of a criminal investigator," she says.
Alvarez contends that nothing about the students' investigation into the McKinney case was ever published until after Protess turned over their work to defense attorneys.
And Judge Diane Cannon agrees that makes the students not journalists, but investigators for the defense whose work is subject to the rules of discovery.
"It disappoints me to hear the judge say that we were kind of acting under the direction of defense attorneys, which is just not true," Medilll journalism graduate Benn says. He adds that his work and that of many other journalism students was done years before it was shown to defense lawyers. "We were only acting under the direction of our professor, David Protess."
It turns out Protess shared much more information with the Center on Wrongful Convictions much earlier than he first indicated, leading to a bitter split between the journalism professor and the university.
He now heads up his own innocence project in Chicago.
Protess declined to be interviewed for this story, but issued a statement saying he is disappointed with Judge Cannon's decision. It read: "Every major reporting development, including the recantations of the state's witnesses and the confession of the alternative suspect happened before McKinney even had a lawyer."
A statement from Northwestern says the school respects the judge's decision and is considering its options.
A Chilling Effect On Students?
Many news organizations and schools of journalism hope Northwestern will appeal.
Beth Konrad teaches journalism at Loyola University of Chicago and is the former president of the Chicago chapter of the Society of Professional Journalists.
SPJ, along with several newspapers and networks, filed an amicus brief in support of the students. Konrad says this ruling could have a chilling effect on the work of investigative journalism students.
Read More About Controversy Between The State's Attorney And Medill
"People will walk away — students, journalism programs, prosecutors and innocence projects around the country — they'll walk away saying, 'Wow, watch out what you do here, because if you're part of this, you can be subpoenaed for your notes, for your grades, for your emails, for all of your materials, your tapes, anything that you have,' " she says. "Because that's what happened at Medill."
Northwestern University has until Sept. 21 to decide whether to appeal.
Meanwhile, 33 years after first being jailed, Anthony McKinney still has no new hearing set to consider the evidence that might prove his innocence.