Fall Music Preview
Summer's almost over, but if this year's warm-weather months weren't everything you hoped they'd be, there's one heck of a consolation prize around the corner: loads and loads of great new music.
This week on All Songs Considered, NPR Music's Song of the Day editor Stephen Thompson and The Record critic Ann Powers join hosts Bob Boilen and Robin Hilton to talk about some of the releases they're most looking forward to coming out this fall. That includes a new multimedia "app" album from Bjork, Feist's long-awaited follow-up to 2007's The Reminder and a sophomore effort from Real Estate. Also on the program: The prolific drone-rock artist Atlas Sound is back with more new music, veteran English folksinger June Tabor reunites with The Oyster Band, and Swedish story-song artist Jens Lekman spins a fantastic new tale. Plus, hear new discoveries from Gem Club, Gringo Star, Gauntlet Hair and more.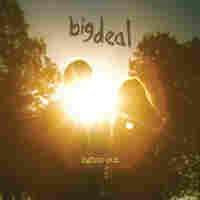 Video Games
from Video Games
by Lana Del Rey
Learn more about this release at Stranger Records.
Terra Incognita
from Parallax
by Atlas Sound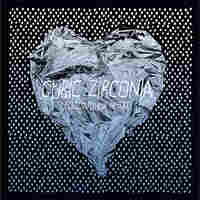 Night or Day
from Follow Your Heart
by Cubic Zirconia
Learn more about this release at Fool's Gold Records.