Film Sheds Light On Hate Crimes, Sparks Action
Film Sheds Light On Hate Crimes, Sparks Action
Since America's beginnings, immigrants have made many contributions to the life and growth of the nation. But resentment toward immigrants has been a major subplot.
The new documentary Not In Our Town: Light in the Darkness chronicles a tragic story that began in 2008, when seven white teens entered Patchogue, N.Y., and attacked a 37-year-old Ecuadorean immigrant named Marcelo Lucero. He had lived in Patchogue for 13 years. Eventually, six of the suspects pleaded guilty and were sentenced to five to nine years in prison. Jeffrey Conroy, man who stabbed Marcelo Lucero, was convicted of manslaughter and sentenced to 25 years in prison.
The murder brought to light a startling reality: There was an extensive pattern of violence against Latinos in Patchogue. Aghast, community members of all ranks came together, and pushed for respect and safety.
The film debuts Wednesday night on PBS. It's the third installment in the Not in Our Town series, a project from The Working Group that aims to highlight communities that mobilize to create positive social change.
Patrice O'Neill, director and executive producer of Not In Our Town: Light in the Darkness, joins Tell Me More host Michel Martin to discuss the Lucero case and the town's response.
Courtesy of William Caballero
Interview Highlights
On learning of the incident
"We were looking for a story of community response to hate crime. We had been hearing from communities around the country about the rising rhetoric, anti-immigrant tensions and the violence. A week after Marcelo Lucero was killed, we started to get those signals. Five hundred people showed up at the train station near where Marcelo Lucero was killed for a vigil. We heard his brother speak so eloquently as an advocate for immigrants. We began to see a town that was ready to take action in the face of hate."
On "beaner hopping"
"As prosecutors investigated this crime, they learned that for many, many months, young men in this community would roam the streets. They would go from Medford to Patchogue, looking for — excuse me — Mexicans to beat up. They were literally hunting people who they identified as immigrants. And it's clear that many of the students in the school knew about these crimes, did not speak up; that sometimes the immigrants would report it to the police, but it was not looked at as this serious, dangerous issue that it was.
"So there were deep divisions in this town, and many people see Suffolk County as a hot spot in the immigration debate.
"There had been warning signs for years, but I think when this murder occurred, it really woke people up and said, 'We have to deal with what are we saying to our young people. What kind of message are they getting about what we value in our community and who we are?' "
On inspiring and producing social change
"When you speak about soul searching, I think Mayor Paul Pontieri is a person who early on told us that he was very distraught, that he didn't know that this had happened. It happened in his community. It happened on his watch. And he had to be responsible for taking action in the aftermath of this crime."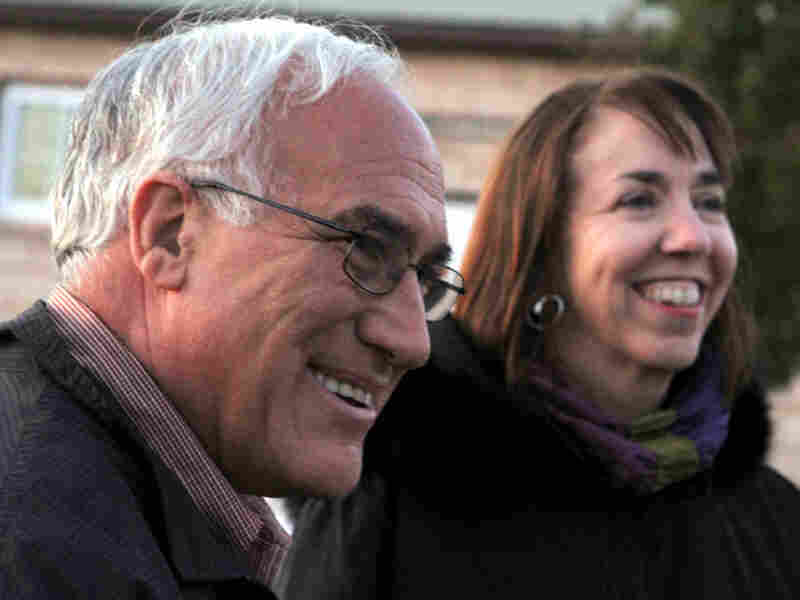 Courtesy of Jackson Hill Photography, LLC
On the immigrant community's response
"I do think that many in the immigrant community said that they feel safer, that they have a better relationship. There are some police officers on the ground who work hard to develop trust with the immigrant community. They have formed their own committees to advocate for themselves. There's a Spanish-language [radio] talk show host who has really been raising this issue in the immigrant community. There are faith leaders who have taken up this issue, and who had taken up this issue, but in a much more urgent way. Students became advocates for the Lucero family. It took a long time to get to this place, and it may take a long time to change."
On what strong opponents of illegal immigration can take away from the film
"I hope they find our common humanity, and that they see immigrants who are in this country in a new way. They may hold onto their views. I think you can have wide disagreement about immigration reform and what should be done, but there should be absolutely no disagreement about people being able to walk the streets of a community free from being attacked because of their identity. And people should be able to report ... safely report crimes to the police. I think that's a bedrock value of democracy."