The Mix: Your Guide To CMJ's Music Marathon
This audio is no longer available.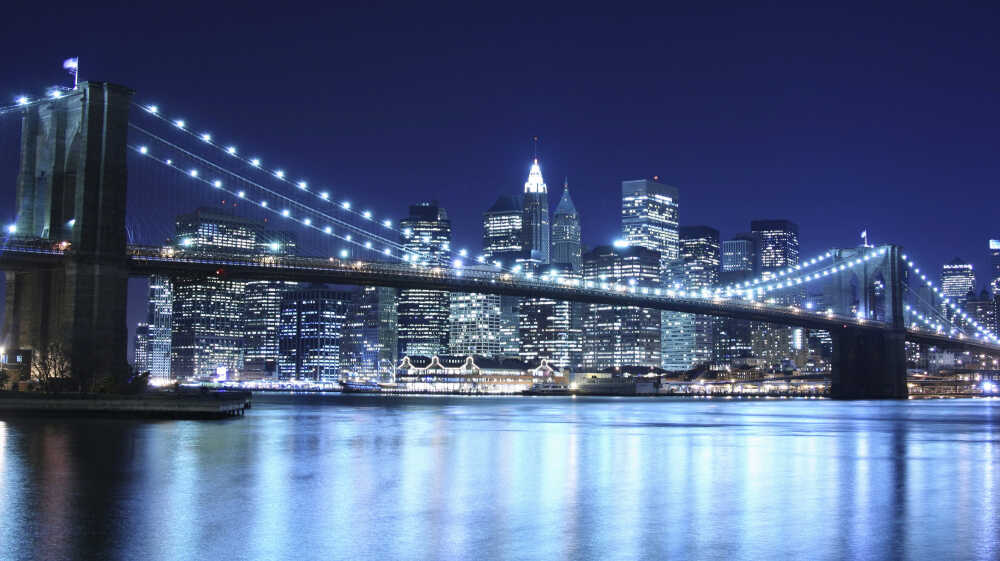 As if New York City isn't overwhelming enough for the live music fan, imagine it during CMJ's Music Marathon, when more than 900 bands play throughout Manhattan and Brooklyn over the course of five days. Stressful.
The long list of unfamiliar acts can be intimidating. Should you catch Dinosaur Feathers, Dinosaur Bones or Totally Enormous Extinct Dinosaurs? Never fear. We've got your back. NPR Music asked KEXP in Seattle and the best college music directors in America to be your guide through the concrete jungle that is CMJ.
With their help, CMJ's Music Marathon was reduced from a daunting labyrinth to ... well, something like one of those corn mazes people do around Halloween. Together, we put together a mix of artists you should check out, as well as a handy schedule of when and where they're playing. Enjoy — and don't stress.
Your Curators:
---
Artists In This Mix
1, 2, 3 • 400 Blows • Acid Baby Jesus • Action Bronson • Active Child • AIDS Wolf • Alina Simone • Amen Dunes • Army Navy • Bag Raiders • Balkans • The Barr Brothers • The Barreracudas • Beat Connection • Bleached • Bleeding Knees Club • Blues Control • Braids • Capybara • Cerebral Ballzy • Crocodiles • Cuckoo Chaos • Dávila 666 • Death • Dominique Leone • Doomsday Student • Dum Dum Girls • Ed Askew • Ed Schrader's Music Beat • Eleanor Friedberger • Elk City • EMA • Fidlar • Frankie Rose & The Outs • Gang Gang Dance • Gary Clark Jr. • Geographer • Grand Pianoramax • The Great Book of John • Grimes • Hallelujah The Hills • Handsome Furs • Hans Chew • Hey Marseilles • Holiday Shores • Hollerado • Home Blitz • The Hush Now • Idiot Glee • Islands • J Mascis • Jacuzzi Boys • Japanther • Jonathan Richman • Kermit Ruffins • The Loom • Matthewdavid • The Men • Mexicans With Guns • Mice Parade • Mike Birbiglia • Mitten • Mr. Dream • My Goodness • My Jerusalem • Neon Indian • Nina Nastasia • Nonhorse • Noveller • Occultation • ohnomoon • Parts & Labor • Peelander-Z • Penguin Prison • Pepper Rabbit • Pharoahe Monch • Portugal. The Man • Phychic Ills • Psychobuildings • Pterodactyl • Pujol • Purity Ring • QUILT • Radiation City • Red Pony Clock • Reptar • Robert Ellis • Royal Baths • Sea of Bees • Seabrook Power Plant • Seekae • Shenandoah Davis • Shonen Knife • The Stepkids • Suckers • Talib Kweli • Talk Normal • Talkdemonic • Tall Tall Trees • Taylor McFerrin • TunaBunny • Twin Shadow • Unicycle Loves You • Unknown Mortal Orchestra • Vaz • We Are Augustines • We Were Promised Jetpacks • Weekend • White Fence • Wh**e Paint • Wild Flag • Woodsy Pride • Yellow Ostrich • The Young Evils • Young Prisms • Zola Jesus • Zomby