The Songs That Scare
If you're going out this weekend, there's a good chance you'll hear "Monster Mash," Purple People Eater" or the Addams Family theme at some point — and you won't be scared at all. On this edition of All Songs Considered, Bob Boilen and Jacob Ganz, editor of NPR's music news blog The Record, put those Halloween staples aside to focus on the music they and our listeners find truly, deeply terrifying.
Included are suburban horror stories from Tom Waits, Liars and Hayden, fantastical tales from Iron Maiden and The Decemberists, Bernard Herrmann's legendary score for a fictional killer and Sufjan Stevens' creepily empathetic ode to a real one.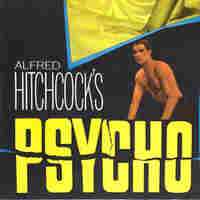 Bernard Herrmann
Song: Psycho Suite
from Psycho
Iron Maiden
Song: Powerslave
from Powerslave
Sufjan Stevens
Song: John Wayne Gacy, Jr.
from Illinoise
Tom Waits
Song: What's He Building in There
from Mule Variations
The Decemberists
Song: The Rake's Song
from Hazards of Love
Pink Floyd
Song: Careful With That Axe, Eugene
from Ummagumma
Liars
Song: It Fit When I Was a Kid
from It Fit When I Was a Kid
Hayden
Song: When This Is Over
from Everything I Long For
The Velvet Underground
Song: The Gift
from White Light/White Heat