Nicolas Jaar: Sounds Take Shape
'Don't Break My Love' by Nicolas Jaar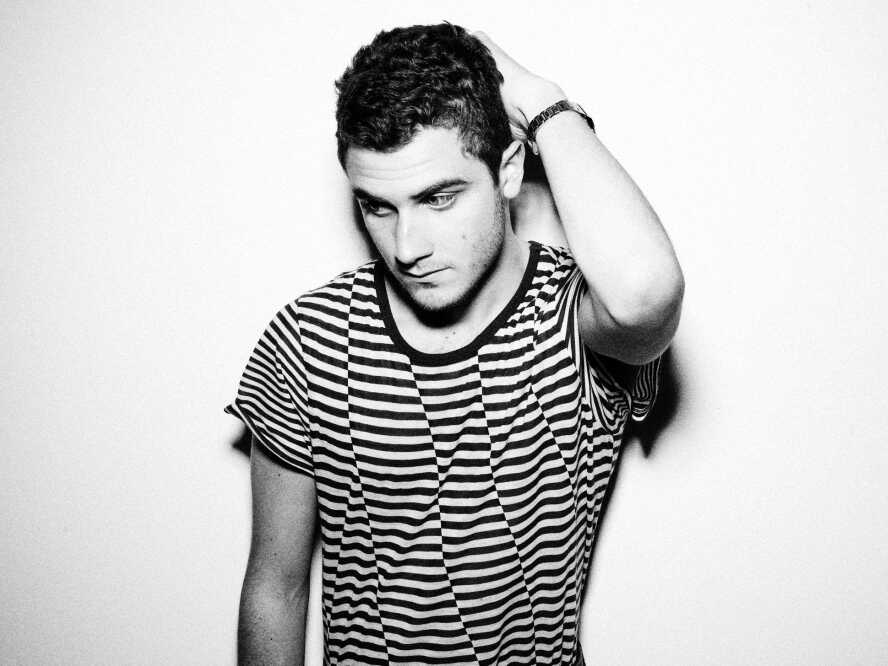 Monday's Pick
Song: "Don't Break My Love"
Artist: Nicolas Jaar
CD: Don't Break My Love EP
Genre: Electronic
Electronic alchemist Nicolas Jaar's debut album, Space Is Only Noise, is a pleasingly noxious concoction that's difficult to pigeonhole into one genre or another. A Jaar EP that follows, Don't Break My Love, is similarly unpredictable and refreshing.
The warm crackles of the EP's title track linger in a meter-less bed of sound that sets the foundation for the rest of Jaar's ingredients. Run through layers upon layers of pitch-bending, the sounds take shape once they're roped around warped synth pads. Once the rhythmic backbone of "Don't Break My Love" busts in, the drums and hi-hats launch tinny pings of noise from off the underlying fuzz. Mix in Jaar's delicate vocals and an eerie female harmony, and you've got a piece that holds together brilliantly for close to five minutes. But Jaar, never one to follow conventional song structures, introduces an entirely new theme at song's end. A sample repeating the title of "Don't Break My Love" phases into a steady groove, topped with rapid-fire metallic percussion.
This isn't the first time the 21-year-old musician has used innovative pitch-bending: the sax section of "Keep Me There" was made from one sample from one note of a saxophone, then bent into different pitches and shapes to form a solo. It's not the first time he's used drawn-out vocals to create a melancholic tone, either. But with "Don't Break My Love," Jaar demonstrates that he can make many powerful potions with the ingredients he has on hand.
Related NPR Stories
Web Resources