Fashion Matters In Tough Times, Says Top Designer
If you pay attention to the Emmys and Academy Awards, then you've probably seen those glamorous, haute couture gowns made by Kevan Hall. He's known for dressing A-listers like Vanessa Williams, Salma Hayek, Celine Dion — even first lady Michelle Obama.
His work has earned him multiple awards. After studying fashion design at Cass Technical High School in Detroit, he won a scholarship sponsored by the Fashion Institute of Design and Merchandising. After graduating, he won the Peacock Award for Outstanding Fashion Design. In 1989, the NAACP named him the Great American Designer, and in 2005, Life & Style Magazine named him Stylemaker of the Year.
Among the handful of top African-American designers in the country, Hall centers his work in Los Angeles. He'll be showing off his 2012 bridal and ready-to-wear collections Friday at the Washington Club in the nation's capital.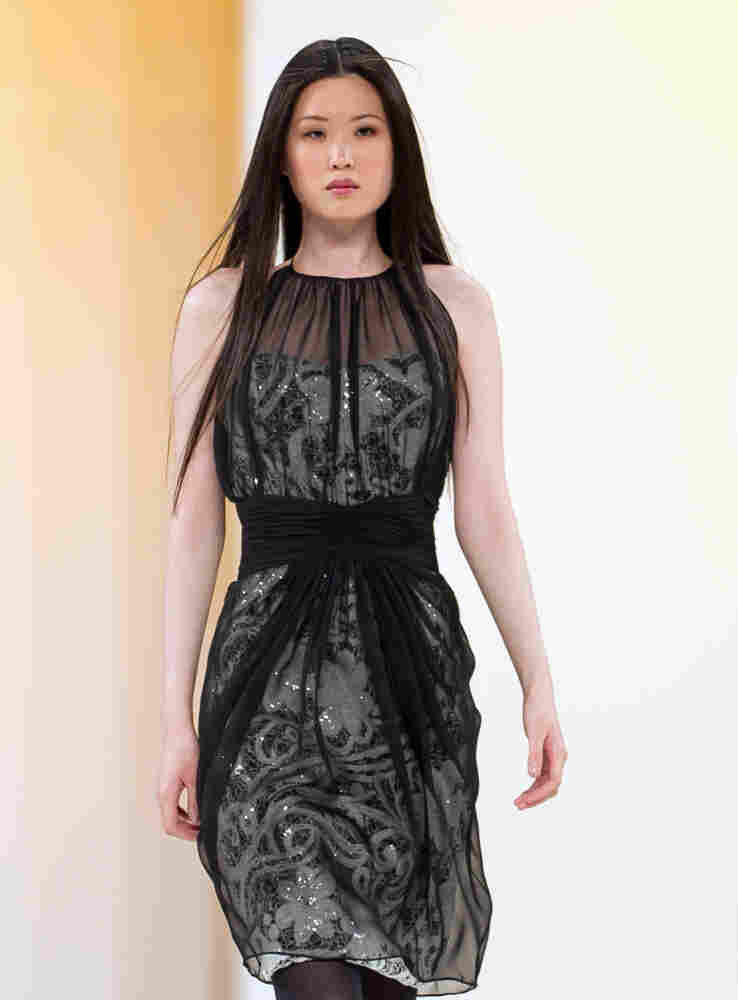 In an interview with Tell Me More host Michel Martin, Hall says he was about 7 years old when he first developed an interest in fashion, and that when he was watching television or films, he often had pen and paper in hand, sketching and pretending to redesign costumes for the people he saw on the screen. He also says his parents supported and encouraged his fashion interest.
Fast-forward to 1982, and the designer launched Kevan Hall Couture in Los Angeles. More than a decade later, he worked to revive the legendary house of Halston in New York, as its design and creative director. But people were skeptical that he could fulfill the prestigious position, mostly because he was not a New York insider.
But after showing his first collection, he won the esteem of those New Yorkers.
"It was a thrilling time for me. ... I commuted between New York and Los Angeles. And we were picked up by top retailers — Neiman Marcus, Saks Fifth Avenue — and worn by a coterie of celebrities around the world," he says.
Michelle Obama also wore a simple polka-dot dress of Hall's during one of her speeches in Washington, says the designer. He says he knew she had chosen and owned the dress, but he didn't know when she'd wear it. He discovered the news on the Internet.
And for others around the nation, many who are struggling financially, Hall says he tries to find fabrics and other materials that are less expensive but still retain the luxurious look.
Hall says fashion still matters in these tough economic times because it's a huge industry nationwide, and particularly in California and New York.
"You have to think about the mills that are making fabrics. You think about ... the people that are sitting down, stitching the clothing. There's still a lot of industry and a lot of manufacturing that's done here, and it's an important part of our economy," he says.
As for aspiring fashion designers, Hall advises: "You must study at a school or study as an apprentice so that you really get your hands into the design process. You should immerse yourself in books and magazines and museums, and go to the stores and shop and look at all kinds of clothing. And pick something that really speaks to you, and follow that dream."