Ten Things The Sting App Should Do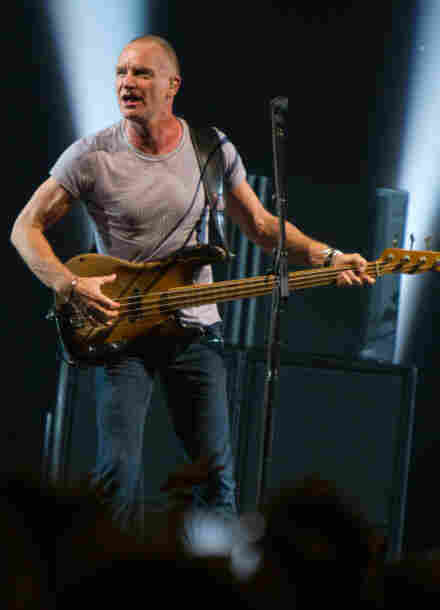 Sting has told Billboard magazine that he doesn't know if he'll ever make another conventional album. For the moment, he's going to work through his app — currently available for download through iTunes! — which features "a digital documentary of Sting's solo career with 10 chapters of multimedia content such as interview clips, photos, memorabilia and concert footage — including from Sting's 60th birthday concert and Rainforest Foundation Fund benefit in New York City."
Okay, sure. That's great. But if you really, really want to make a Sting app, it ought to do a few more things. Humble suggestions? I've got them.
1. Change your text message alert to "Jah!"
2. Angry Birds ---> Angry Lutes
3. Point phone at room full of candles; knock them all over
4. Make your phone vibrate in your pocket for 14 hours straight
5. Send out an S.O.S.
6. Translate all commands into so-so Portuguese
7. Cause your phone to gradually morph into one you claim to mostly let your parents use, but you actually still go back and activate its legacy features from time to time because they are still pretty great
8. Disable any apps attempting to (1) put on the red light or (2) sell your body to the night
9. Change your existing ringtone to 5/4 time.
10. Apply new photo filters "smolder," "brood" and "old-timey nobleman"