Bublanina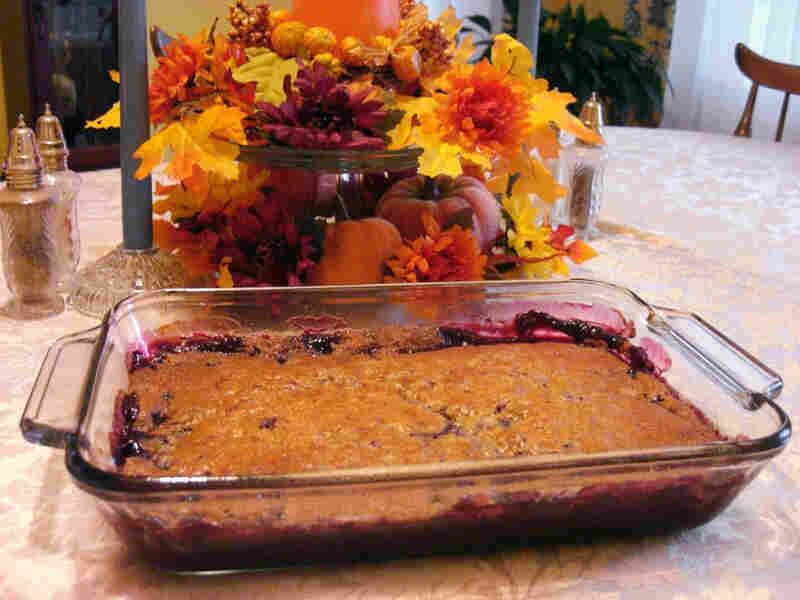 Submitted by Wyatt Gordon of Washington, D.C.

Until she began primary school, my grandma Margaret Kvasnicka didn't speak a word of English. The daughter of Czech immigrants, she grew up on a large farm outside Petersburg, Va., in an area called New Bohemia. All that remains of her cultural heritage is bublanina, a Czech cherry cobbler, which she bakes and shares with us every Christmas.
---
1/2 cup (1 stick) butter, softened
1/2 cup sugar
3 large eggs, separated, at room temperature
1 tablespoon Amaretto or other almond liqueur (optional)
1/2 teaspoon salt
1 cup all-purpose flour
1 pound washed, pitted sour cherries
Confectioners' sugar
Preparation:
Place rack in center of oven and heat to 350 degrees. Butter or lightly coat with cooking spray a 9-inch-by-9-inch baking pan. In a medium bowl, cream together butter, sugar and yolks until light and fluffy. Add liqueur, if using, and salt, mixing well.
In a clean medium bowl, beat egg whites until stiff. Alternately fold egg whites and flour into butter-egg mixture.
Turn batter into prepared pan and scatter cherries evenly over top. Lightly press down cherries into batter until partially covered. Bake 30 to 40 minutes or until toothpick inserted near center comes out clean. Cut into 6 equal pieces. Serve warm or cold dusted with confectioners' sugar. Vanilla ice cream is a bonus, especially if it's homemade!