Erasure: Exhilarating Pop Through A Jaundiced Eye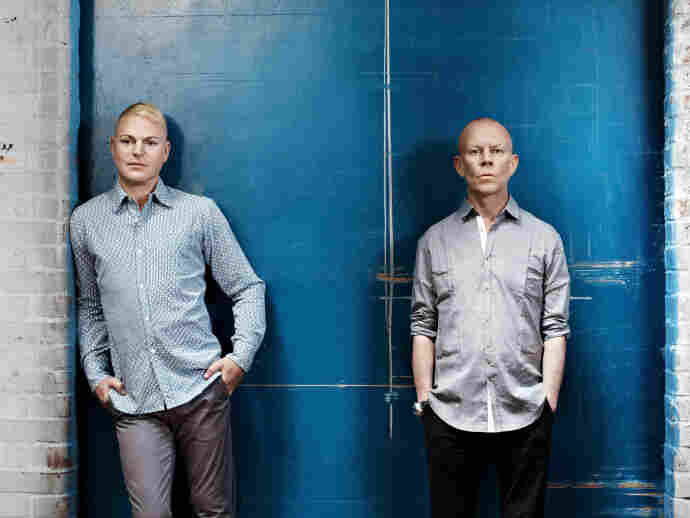 Friday's Pick
Song: "Then I Go Twisting"
Artist: Erasure
CD: Tomorrow's World
Genre: Pop
In the crushing existential cry "Yer Blues," John Lennon once described his despair by moaning, "I feel so suicidal / I even hate my rock 'n' roll." For Lennon, a man who viewed Chuck Berry and Elvis Presley as the very reasons for being alive, this was an admission as cruel and nihilistic as a listener could imagine.
"Then I Go Twisting," from Erasure's great new album Tomorrow's World, echoes a similar kind of psychological self-immolation. Wedding an irrepressible dance beat to such sentiments as, "Bored of this modern town / Sick of this techno" and "Think I'm going schizo / I live in a disco," synth-pop veterans Andy Bell and Vince Clarke seem driven to psychosis just by playing the music they pioneered 25 years ago.
The irony of Erasure's seeming ambivalence is that "Then I Go Twisting" finds Bell and Clarke creating some of the most accessible and exciting dance-pop of their careers. Even with its jaundiced eye, Erasure appears incapable of producing less-than-exhilarating material. In a strange way, maybe the duo isn't that far from Lennon's old-time rock 'n' roll; seen through the right lens, "Then I Go Twisting" functions as a warped update to Chubby Checker's "The Twist."
Related NPR Stories
Web Resources