Listeners Pick Their Favorite Albums Of 2011
Listeners Pick Their Favorite Albums Of 2011
Language Advisory: This program contains song lyrics that some listeners may find offensive.
This summer, when All Songs Considered asked listeners to vote for their favorite albums of the year so far, there were a handful of shoo-ins. Instantly beloved releases by Bon Iver, Adele, Fleet Foxes, The Decemberists and others all made a predictably strong showing.
Six months later, many of those albums have held their ground — but our poll of listeners' 100 favorite records from all of 2011 still had its surprises. The Black Keys swooped into the No. 6 slot with El Camino, an album just a few days older than the poll itself. Ceremonials, the follow-up to Florence + The Machine's sleeper hit Lungs, followed close behind. And it wasn't just the dark horses that stunned us — two of our personal favorites, the strong spring releases from Wye Oak and The Antlers, each dropped a dozen spots.
This week's episode includes songs from the Top 25 listener picks. Once you've listened to the show, head to the All Songs blog for the full list of your 100 favorite albums of 2011.
Listeners Pick Their Favorite Albums Of 2011
1. Bon Iver
Song: Calgary
from Bon Iver
2. Fleet Foxes
Song: Grown Ocean
from Helplessness Blues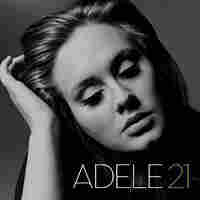 3. Adele
Song: Rolling In The Deep
from 21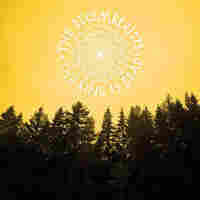 4. The Decemberists
Song: June Hymn
from The King Is Dead
5. Radiohead
Song: Lotus Flower
from The King Of Limbs
6. The Black Keys
Song: Lonely Boy
from El Camino
7. Wilco
Song: Born Alone
from Whole Love
8. Florence + The Machine
Song: Shake It Out
from Ceremonials
9. Beirut
Song: Santa Fe
from The Rip Tide
10. Foster The People
Song: Don't Stop (Color on the Walls)
from Torches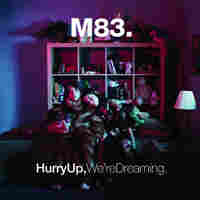 12. Feist
Song: How Come You Never Go There
from Metals
13. Iron & Wine
Song: Tree by the River
from Kiss Each Other Clean
14. tUnE-yArDs
Song: Bizness
from w h o k i l l
16. The Civil Wars
Song: Barton Hollow
from Barton Hollow
17. Death Cab For Cutie
Song: You Are A Tourist
from Codes And Keys
18. Tom Waits
Song: Bad As Me
from Bad As Me
19. My Morning Jacket
Song: Circuital
from Circuital
20. Bright Eyes
Song: Shell Games
from The People's Key
21. Jay-Z/Kanye West
Song: Otis
from Watch the Throne
Warning: This song contains language some listeners may find offensive.
22. Coldplay
Song: Every Teardrop Is a Waterfall
from Mylo Xyloto
23. PJ Harvey
Song: Let England Shake
from Let England Shake
24. Cults
Song: Go Outside
from Cults
25. James Blake
Song: The Wilhelm Scream
from James Blake