New Adventures In Folk: The Best Of 2011
At this point, what does the term "folk music" really mean? At Folk Alley, it's simple: Folk music means great music. We play Celtic tunes, bluegrass, old-time traditional folk and the most contemporary singer-songwriters and bands around, plus everything in between — in other words, music that sits pretty comfortably under the "folk music" label. Sure, you'll hear Bob Dylan, Joan Baez and Woody Guthrie, but you'll also find songs that push the boundaries of that label — new music that takes folk in exciting new directions.
Take a look at some of our favorite recordings of 2011, and hear some of the exciting new paths folk music is exploring.
Folk Alley's Favorite Albums Of 2011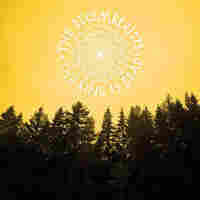 June Hymn
from The King Is Dead
by The Decemberists
It was time for a change, so The Decemberists did something wild and crazy — the band released an album that didn't have any particular concept. Might not sound too shocking, but for musicians who've made a name for themselves releasing albums that tell a story, albums that follow one character, albums built around a single theme, it really was kind of shocking.
According to the band's members, it was more than a little challenging, too. The King Is Dead is stripped down, more acoustic and more country-inspired than anything else the group has recorded, and yet it still has that undeniable Decemberists sound.
The album is filled with vivid imagery, compelling characters and true-to-life experiences. Several guest musicians join The Decemberists on the recording, too, including violinist Annalisa Tornfelt.
Down In The Valley
from Head and the Heart
by Head & The Heart
The contradictions that form between logic and love: Those are the intersections where The Head and the Heart resides. The band's name describes its sound perfectly — lyrics and music inspired by both intellect and emotion.
The sextet, largely made up of transplants to Seattle, made indie-music history by selling 10,000 copies of its self-released debut album through word of mouth. That effort, along with heart-on-the-sleeve lyrics and vocal harmonies inspired by gospel, old-time American ballads and a little something extra, earned the group a deal with Sub Pop, which re-released The Head and the Heart in early 2011.
The guitar- and piano-driven group, accented by drums and violin, creates a nostalgic atmosphere perfectly exemplified in "Down in the Valley." The song is a musical journey of traveling around and looking for that indefinable something, only to realize that, for better or worse, "I am on my way back to where I started."
Barton Hollow
from Barton Hollow
by The Civil Wars
Joy Williams and John Paul White met on a blind date. Not a blind date set up by well-meaning, coupled-up friends, but a blind date for songwriters gathering together to share ideas with their peers. Their connection, they both admit, is something neither had experienced before.
Williams and White come from different musical traditions: the pop-music world and the traditional Americana world. But those differences helped create the sound they have today — a unique, infectious blend of delicious harmonic dissonance and heart-rending lyrics.
In the title track of The Civil Wars' debut, "Barton Hallow," those harmonies sound effortless, especially when combined with the driving guitar and touch of tambourine that underscore the narrator's desire for forgiveness. But that earnest desire is also mixed with a guilty longing to be free, unfettered by responsibility. It's a compelling contradiction, and the duo clearly takes a lot of pleasure in fully exploring it.
Helplessness Blues
from Helplessness Blues
by Fleet Foxes
Empathy, compassion, sympathy and, yes, a little pity shine through on Helplessness Blues, Fleet Foxes' second album. The collection was three years in the making — a tough record to make, according to singer/founder Robin Pecknold.
Fleet Foxes' sound is airy. It shifts. It moves. At times, it embodies the sound created by some of the band's '60s and '70s folk heroes (CSNY, Gram Parsons, The Byrds, Bob Dylan). But the lyrics and musicianship also make the band stand out as a striking young voice in the folk genre.
Among the usual assortment of instruments, hammered dulcimer, zither, wooden flutes and other unusual instruments find their way into Helplessness Blues. And not only does the title track showcase some of that amazing virtuosity, but it also presents the questions that weave their way through the rest of the record: Who are you? And who do you really want to be?
Born With A Broken Heart
from Everything Is Saved
by David Wax Museum
David Wax Museum's music isn't easy to describe, so let's start with the basics.
After traveling and working through the American South and Mexico, David Wax took the music he'd learned and created a new sound: a fusion of traditional Mexican and American folk tunes. That sounds complex enough, but then he teamed up with Suz Slezak, a musician with a strong background in traditional Irish sounds and old-time Americana. That made David Wax Museum's music even more complicated and compelling.
Instruments such as the accordion, the donkey jawbone and more help the group create what it describes as a "Mexo-Americana aesthetic," which really comes through in "Born With a Broken Heart." The infectious, driving rhythms underscore the fact that new relationships come with old baggage — after all, "some of us come with new hearts, but most of us come with used hearts."
Fingers To The Bone
from Salt for Salt
by Brown Bird
Before a single word of "Fingers to the Bone" has been sung, it's a sure bet that your foot will start tapping or your head will begin nodding along to Brown Bird's banjo-and-percussion beat.
That's the opening track of Brown Bird's Salt for Salt. After going through several different lineups, Brown Bird is now a duo — founder David Lamb and MorganEve Swain. Lamb provides guitar, banjo, percussion and vocals, while Swain offers up the harmony and accents (using the cello, fiddle and upright bass).
It's challenging to describe the combination of blues riffs, country twang and Eastern European musical scales that pervade Salt for Salt. The effect, though, is easy to understand: It's music that's exciting and heartbreaking at the same time, especially in that opening track. "Fingers to the Bone" tells a story about working hard, dealing with life's challenges and asking for help that never seems to come.
This release is available on Bandcamp.