Es Un Monstruo Grande Y Pisa Fuerte: 12 Latin American Protest Songs
Es Un Monstruo Grande Y Pisa Fuerte: 12 Latin American Protest Songs
Guillerimo Legaria/AFP/Getty Images
English / Spanish
Armenian-American playwright William Saroyan once said "the role of art is to make a world which can be tolerated." On the other hand, Anton Chekhov maintained the artist's job was to ask questions. As a student of Latin American history, this issue has always fascinated me. During times of turmoil, what is the role of musicians? Should they strive to be entertainers and take people's minds off their troubles? Or should they try to shed light on truths obscured by repression and corruption?
Growing up in a democratic Argentina, I watched television with my father, who had endured the dictatorship there more than a decade earlier. When certain older entertainers would show up onscreen, he would bitterly say, "This is the clown who made the dictators laugh when they got back from a day of torturing people."
I recently mentioned that to someone whose father was persecuted during the decades of Rafael Trujillo's bloody tyranny in the Dominican Republic, and was surprised to find out he had a very different take. He believes an artist who distracts people during times of trouble is not necessarily complicit with repression, but is doing a service by providing a moment to relax and enjoy life amidst so much ongoing horror.
This week on Alt.Latino we feature artists who denounce social injustice. It's a show dedicated to the art of political protest songs. We've got icons like Mercedes Sosa from Argentina, Chico Buarque from Brazil, Violeta Parra from Chile and Ruben Blades from Panama. And there are the younger artists carrying on the tradition: Mexican singer Ceci Bastida, Puerto Rican rap duo Calle 13 and Peruvian-American rapper Immortal Technique. They sing about topics as varied as the injustice of war, the need for a more egalitarian education system in Latin America, drug violence in Mexico and the political status of Puerto Rico.
I know a lot of our listeners tune in with their kids, so I'll warn you that there's plenty of language some might consider offensive. This led to a side discussion with co-host Felix Contreras, who feels pretty strongly that obscene language waters down the power of a protest song. I disagree. I think that when you're outraged by something, you're likely to react with strong language, and it's admissible to use that type of language when expressing your anger in song form. What do you think?
I'd like to mention that while we regularly get lots mail from our listeners, we were overwhelmed by suggestions for this week's show. There was no way we could include them all, so as always, consider this list a work in progress — and please add your own opinions and favorite protest songs in the comments section.
-----------------------------------------------------------------------------
English / Spanish
Es Un Monstruo Grande Y Pisa Fuerte: 12 Canciones Latinoamericanas De Protesta
El escritor William Saroyan supo decir que "el rol de un artista es crear un mundo más tolerable." Por otro lado Anton Chekhov dijo que un artista siempre debe hacer preguntas. Como amante de la historia latinoamericana, es una pregunta que siempre me ha interesado. ¿Durante tiempos de crisis, que rol deben jugar los músicos? ¿ Deben entretener y distraer a su público? ¿Es su deber artístico hablar acerca de las realidades que se esconden tras la corrupción y la represión?
Durante mi infancia en Argentina, de vez en cuando miraba televisión con mi padre, quien había soportado una brutal dictadura más de una década antes. Cuando ciertos actores aparecían en la pantalla, mi papá comentaba, con buena dosis de amargura: "Este es el payaso que hacía reír a los militares cuando volvían de torturar civiles."
Hace poco le mencioné ese punto de vista a alguien cuyo propio padre sufrió la persecusión del sanguinario Rafael Trujillo, en la República Dominicana. Me sorprendió bastante al compartir su propio punto de vista, uno completamente opuesto al de mi papá. Según él, un artista tiene el deber de distraer al pueblo durante las peores épocas, y hacerlo no lo hace cómplice de la represión. Al contrario, un artista que entretiene al pueblo le hace un servicio al otorgarle un raro momento para relajarse y disfrutar la vida, pese al constante horror de la vida cotidiana.
Esta semana en Alt.Latino les presentamos a varios artistas que denuncian la injusticia social. Es un show dedicado al arte de la canción contestataria. Tenemos íconos como Mercedes Sosa de Argentina, Chico Buarque de Brasil, Violeta Parra de Chile, y Ruben Blades de Panamá. Y también enfocamos en los trabajos de artistas mucho más jóvenes, que continúan la tradición: la cantautora mexicana Ceci Bastida, el dúo boricua Calle 13, y el rapero peruano Immortal Technique. Cantan sobre temas tan variados como el horror de la guerra, la necesidad de un sistema de educación más justo, la violencia en México, y el estatus político de Puerto Rico.
Muchos de nuestros oyentes escuchan el show con sus hijos, por lo tanto debo advertirles que en el programa de hoy abundan palabras que pueden llegar a ofender bastante. Lo cual nos llevó a una conversación con mi colega el locutor Felix Contreras, acerca de la validez de usar este tipo de lenguaje en una canción. Felix siente que las palabras obscenas diluyen el contenido y poder de una canción de protesta. Yo estoy en total desacuerdo. Pienso que si algo te enfurece, es probable que reacciones usando lenguaje fuerte, y es completamente acceptable usar ese tipo de lenguaje para expresar tu ira en forma de canción. ¿Ustedes que piensan?
También quiero mencionar que aunque siempre recibimos bastantes cartas y comentarios de nuestros oyentes, la cantidad de sugerencias y pedidos que recibimos respecto al show de esta semana nos dejó boquiabiertos. Obviamente no pudimos incluír todos los pedidos, y como siempre, esperamos que dejen sus opinions en la sección comentarios.
Es Un Monstruo Grande Y Pisa Fuerte: 12 Latin American Protest Songs
Clandestino
from Clandestino
by Manu Chao
Coming at you from: Spain/France
Deportee (Plane Wreck at Los Gatos)
from Super Seven
by Los Super Seven
Coming at you from: All over the world
Me Gustan Los Estudiantes
from Que Vivan Los Estudiantes
by Violeta Parra
Coming at you from: Chile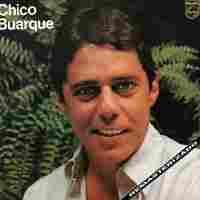 A Pesar De Voce
from Chico Buarque
by Chico Buarque
Coming at you from: Brazil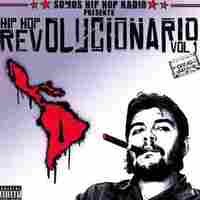 Querido FBI
from Hip Hop Revolucionario, Vol. 1
by Various Artists
Coming at you from: Puerto Rico
Padre Antonio y el Monaguillo Andres
from Buscando América
by Rubén Blades & Seis del Solar
Coming at you from: Panama
Gimme Tha Power
Coming at you from: Mexico
Rich Mans World (1 percent)
from The Martyr
by Immortal Technique
Coming at you from: Peru
Have You Heard? (Feat. Rye Rye)
from Veo La Marea
by Ceci Bastida
Coming at you from: Mexico
Sólo le Pido a Dios
from Best of Mercedes Sosa
by Mercedes Sosa
Coming at you from: Argentina