Christmas Songs From Off The Beaten Path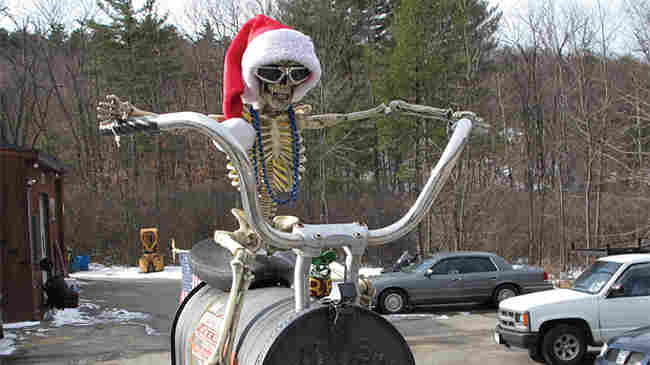 Bill Adler's resume doesn't scream "Christmas nut": He's a Jew from Detroit who spent years as a record executive at Def Jam Recordings. But since 1982, Adler has produced a yearly compilation for his friends and family titled Christmas Jollies, which gathers holiday-themed music from unexpected places.
"I grew up not having Christmas, and not missing Christmas particularly. But then I met and married a woman who celebrates Christmas, and so I sort of had to get into the spirit," Adler says. "I like virtually everything about the holiday, but as a music lover myself, I very quickly got bored with the standard Christmas soundtrack. So I began to put my yearly compilation together, just as a way to help get myself through the holiday."
Weekend Edition Sunday host Audie Cornish speaks with Adler about this year's edition of Christmas Jollies, which includes cuts from Solomon Burke, Ray Charles, The Beach Boys and more. Once you've listened to their conversation, check out NPR Music's "Jingle Jams" — a mix (co-curated by Adler) that includes dozens more holiday tunes from off the beaten path.