Intern Uprising: Music We Missed In 2011
Intern Uprising: Music We Missed In 2011
Every year, an insurmountable pile of new music is released, and we at NPR do our best to cover it — to play music we think you'll love. There are only so many days in a year.
NPR Music interns Becky Sullivan, Charlie Kaplan, Clare Flynn and Kwasi Ansu recently spoke to All Things Considered host Robert Siegel and NPR Music editor Frannie Kelley about four acts NPR didn't cover this year — and why we should have paid more attention to them. You can hear songs from each of those below, as well as more groups the NPR Music interns say did such good work this year, we'd be fools to miss them again in 2012.
Take a listen, and tell us (in the comments, or tweet @nprmusic) who else we need to keep an eye on next year.
Intern Uprising: Music We Missed In 2011
Alex Clare
Song: Up All Night
from Lateness of the Hour
Alex Clare is already big in the U.K. after the release of his album in July. He combines his soulful voice with electronic beats in a James Blake sort of way, and creates a hybridized genre that sounds like nothing else. --Kwasi Ansu
Milo Greene
Song: 1957
from Deskless Concert
This California band doesn't have an album out yet or even MP3s to download online, but it has received frenzied standing ovations while touring the country with The Civil Wars. Like that band, Milo Greene also makes folk-tinged music with perfectly blended male-female harmonies, but they marry that sound with thunderous live drums and infectious singalong choruses. When my bosses ignored my emails about this band, I organized our own intern-produced Deskless Concert Series, and invited Milo Greene to perform three stripped-down, acoustic songs as our first guests. Watch that performance below. With the release of its debut album coming in 2012, Milo Greene is ready to blow up. --Clare Flynn
Mark Sultan
Song: Satisfied and Lazy
from Whatever, Whenever
You might know Mark Sultan better as the BBQ half of a beloved garage duo called the King Khan and BBQ Show. But Sultan might just be the more talented of the two, and to my delight, he cranked out two LPs and three singles this year. For a taste of Sultan's songwriting, listen to "Satisfied and Lazy," a brief cut on the LP Whenever I Want. Satisfaction and laziness manifest here as jangly guitars, cluttered drums and joyous yelling. And what a voice he's got — he belts out the words at the top of his lungs, yet he's dead-on with pitch and tone. Underneath the vocals, all the details are in place: a speedwalking bass line, pinpoint hand claps and a hint of vocal harmonies in the background. The man has averaged about two albums a year in the last decade, so I'll venture that it's very likely we'll see something from him in 2012. --Becky Sullivan
Rick Ross
Song: John [Edited Version]
from Tha Carter IV
Can I blame NPR for not covering Rick Ross this year? On one hand, no; the gargantuan Miami rapper hasn't put out a solo record since 2010's Teflon Don; he's dealt with a fair number of PR disasters; his biggest hit this year — "John," a collaboration with Lil Wayne from Tha Carter IV — was little more than a glorified remix of a track from his last album, and the chorus of that song is "I'm not a star." Maybe he was giving NPR a pass.
But on the other hand, my god. How could NPR not cover Rick Ross this year? If NPR's history books read that this was a different rapper's year, it would be like when Kobe lost the '06 MVP, or when Ryan Gosling got snubbed for People's Sexiest Man Alive (an award for which Ross was somehow not nominated). To illustrate: If you add up all of Ross' songs and featured appearances, he had somewhere in the ballpark of at least 150 million views on YouTube of just the videos he put out this year. That number doesn't account for the innumerable other ways Ross has left his well-shod footprints all over music this year. He doesn't have Justin Bieber numbers, but the fact that a comparison to Bieber doesn't feel ridiculous should say something about Rick Ross; he's right, he's not a star. He's a pop sensation. --Charlie Kaplan
Cat Martino
Song: Yr Not Alone
from Yr Not Alone
The New York native has previously appeared as a member of Sufjan Stevens' and Sharon Van Etten's bands, but is poised to release a sophomore album next year that has the potential to make her a star in her own right. Full of gorgeous, overlapping vocal loops and contributions from Stevens, the album is a beautifully melodic piece of art dressed up for 2012. Harps, thick bass beats, electric guitar, tambourine and swirly, skittering synth lines — it's all here. Even over this lush, enveloping backdrop, Martino's resonant voice is always the undeniable centerpiece. --Clare Flynn
PAPA
Song: I Am The Lion King
from I Am The Lion King
Mark my words: This song will be in a commercial in 2012. This West Coast band is a project captained by Girls drummer Darren Weiss, and its sound is infectious. Eat your heart out, Simba. --Kwasi Ansu
Cloud Nothings
Dylan Baldi's bet is about to pay off. At the end of 2009, his homegrown project Cloud Nothings was invited to open for lo-fi all-stars Woods and Real Estate. So Baldi dropped out of college to pursue music full-time. Early this year, the band put out its first real record, Cloud Nothings, which opened eyes to its infectious power pop. "Understand at All," the album's opener, immediately introduced us to Baldi's M.O. with its hooky refrains and stupidly hummable melodies. Cloud Nothings did well on the CMJ charts, and the band lived up to the hype at SXSW. It's already released a couple tracks from its upcoming record Attack on Memory (Jan. 24), and it sure sounds like we're in for a treat. --Becky Sullivan
Action Bronson
Song: Ronnie Coleman
from Dr. Lecter
Flushing, Queens, rapper Action Bronson is that kid from your high-school football team who used to get 74s on all his math tests but could make you laugh so hard that both of you would get in trouble for disrupting class. He's got an irresistibly charming combination of silliness and wit and, on this year's Dr. Lecter, the beats to match. He rightfully gets compared to Ghostface Killah a lot, but Bronson is less "Can It Be All So Simple" and more the "Heart Street Directions" skit — smoking cigarettes in the parking lot when he's supposed to be in class, making you pee your pants a little. --Charlie Kaplan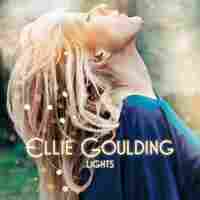 Ellie Goulding
Song: Lights
from Lights [U.S. Edition]
The British folktronica artist seemed to be everywhere this year — she performed at Prince William and Kate Middleton's wedding reception, the National Tree Lighting Ceremony, countless music festivals and on SNL — but she somehow managed to remain below the radar. I've been unable to tear myself away from her irresistible debut album, Lights, since it came out this spring. Originally written on an acoustic guitar, Goulding's music mixes the delicate melodies of folk and pop music with modern dance beats and electronic sampling. Goulding has been in the recording studio on and off throughout her tours in the U.S. this year. I wouldn't be surprised to see new material from her in the near future. --Clare Flynn
Tycho
San Francisco-based producer and designer Scott Hansen has been putting together cerebral electronica since 2002 under the name Tycho. Earlier this year, he dropped Dive, his fifth full-length album. His minimalist, atmosphere-driven style evokes acts like Boards of Canada, but Dive still sounds fresh. The album opens with "A Walk," a beautiful introduction to Hansen's meticulousness. An achingly spare synthesizer ostinato starts things off, and the track builds so slowly to its warm ending that you might be left wondering just how you got from one to the other. Hansen's day job is graphic design, and he surfaced in the public consciousness in 2008 after designing a poster for the Artists for Obama campaign — so perhaps we'll hear from him again come fall. --Becky Sullivan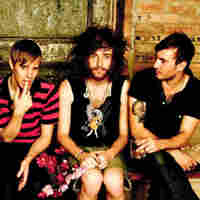 Bear Hands
Song: High Society
from Burning Bush Supper Club
Bear Hands will be the MGMT of 2012, and not just because both rep Wesleyan University. The group's post-punk indie music and awesome music videos have had Brooklyn abuzz for a couple years now, but with the release of the new video for "High Society," it's poised to strike. --Kwasi Ansu
Meek Mill
Song: House Party feat. Young Chris
from Dreamchasers
It's already happening. I criticized Meek Mill a lot in 2011, The Year of Our Boss. I said Maybach Music's talent pool was shallow and rebuffed my friends' endorsements by saying he was just riding Rick Ross' coattails. But with "House Party," the first single off Meek Mill's blistering Dreamchasers mixtape, the man is proving me wrong with swag and Lex Luger beats alone. Like Jason Terry or Ross himself, Meek Mill is what Bill Simmons calls an "Irrational Confidence Guy": He's only as good at what he does — or at least as convincing — because he believes in himself to an unreasonable and frankly undeniable degree. --Charlie Kaplan
Tan Vampires
Song: I Found A Body
from For Physical Fitness
This band from New Hampshire has stuck with me since the first time I dug its debut album, For Physical Fitness, out of NPR Music's massive pile of incoming mail. It's an album crammed with well-crafted songs that soar, twist and never blend into one another. Some are head-bobbing rockers that push relentlessly forward with chugging electric guitar. Others are softer, more melancholy ballads with throbbing bass and subtle whooshing electronic noises. Nearly every track is a standout, and that's remarkable from a band most people have never heard. --Clare Flynn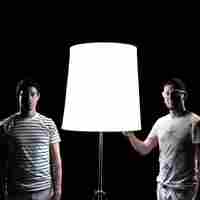 Big Gigantic
Song: Rise And Shine
from Nocturnal
Big Gigantic is a unique duo that is currently killing it in the festival scene. Consisting of drummer Jeremy Salken and DJ/saxophonist Dominic Lalli, Big Gigantic combines jazz melodies with electronic wompage. They've found their niche, and it's an interesting sound that cannot be ignored in 2012. --Kwasi Ansu
Azealia Banks
Let's put the hype aside for one second, because it might be easy to forget that the much-heralded Azealia Banks hasn't even put out a record yet. If you want to get to know the flame-tongued LaGuardia grad, not the "Coolest Person Alive" whose "212" topped countless "Best of 2011" lists (guilty), you'll have to trust yourself to YouTube or Google Blog Search. Which is to say that, even though the news cycle might be inducing some fatigue, the best of Azealia Banks really is still to come. --Charlie Kaplan
Wagon Christ
Song: Chunkothy
from Toomorrow
Luke Vibert has been concocting sample-based electronica and trip-hop since the early '90s, steadily building his reputation as a crack producer. Wagon Christ might be his best-known alias, and 2011 brought us that moniker's sixth album, Toomorrow. If you're not already a Vibert fan, then "Chunkothy" is as good an introduction as any. As in most of his work, Vibert took a slew of samples, all from synthesizers or found sound (he rarely lifts from pre-existing music) and manipulated them until the amiable "Chunkothy" emerged. Vibert is steeped in hip-hop tradition, and that shows in the track's good-natured drum-kit groove. He's put out seven full-lengths and two EPs in the last five years, so the chances are high that 2012 will yield yet another. --Becky Sullivan
Yellow Ostrich
Song: WHALE
from The Mistress
Yellow Ostrich previously released several EPs and a full-length album, The Mistress, on Bandcamp. Recently signed with Barsuk Records, Yellow Ostrich re-released The Mistress earlier this year, and a second full-length album, Strange Land, is due out in March. Combining pounding tribal drums, jaunty electric guitar and loops of singer and Wisconsin native Alex Schaaf's sprightly voice, this band's music is a bright mix of sounds and a joy to listen to. --Clare Flynn
RAC
Song: Coming Or Going (RAC Remix)
from Coming Or Going (RAC Remix)
Remix Artist Collective (RAC) is a group of three international DJs that produces electronic-based remixes of songs in a way that expands beyond the archetypal "club remix." It often incorporates synth vibes to give a more trancey feel to each song. --Kwasi Ansu
Heems
Here's a dirty little secret: The best stuff Das Racist has ever done has never gone on sale. With all due respect to 2011's Relax, Heems, Kool AD and Dap have been at their best on mixtapes or away from the group. This year, they've maintained their trademark wit and goofiness on features like Mr. Muthaf — in eXquire's "Huzzah!" remix, Darwin Deez's "Where's the Chocolate?" and Dap's miniseries-meets-tour-diary Chillin Island. Heems, the group's entrepreneurial figurehead, has consistently struck gold with material released through his blog. In "Womyn" and "Computers," he's well-intentioned and bumbling; in "Swate," he's gravelly and nimble; in "I Want It Bad," he pulls off a great impression of the late Heavy D. Yet all the while he's charismatic, smart, self-aware and beguilingly tongue-in-cheek. --Charlie Kaplan