Ryan Tedder: A Hit-Maker With A Golden Touch
Ryan Tedder: A Hit-Maker With A Golden Touch
Doug Pensinger/Getty Images
Ryan Tedder has achieved some success with his band OneRepublic, which has landed chart hits with the songs "Apologize" and "All The Right Moves." But he's also one of the most sought-after producers in the music world. He's up for a Grammy next month for his work on Adele's 21, and his past credits include mega singles for Beyonce, Kelly Clarkson and Leona Lewis.
Tedder says that writing pop songs is not unlike building a house: part established formula, part creative spark.
"If you're talking to an architect, he can look at a blank piece of paper, and once the initial design is there, the formula kicks in. Each room should have something unique and different about it — much the same way that in a song, every eight bars or so, a new piece of information should be introduced," Tedder says. "You want to be constantly building and taking away because it keeps your ears interested. It keeps your brain actively listening. That's formula — once you have a great idea, make sure you don't screw it up."
NPR's Guy Raz speaks with Tedder about his ups and downs as a professional songsmith. Listen to their conversation, then scroll down for a sampling of Tedder's greatest hits — both with OneRepublic and as a hired gun.
OneRepublic
Song: All The Right Moves
from Waking Up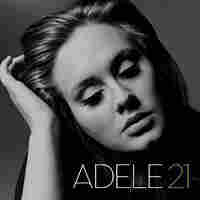 Adele
Song: Turning Tables
from 21
Leona Lewis
Song: Bleeding Love
from Spirit [US]
Kelly Clarkson
Song: Already Gone
from All I Ever Wanted
Beyoncé
Song: Halo
from I Am...Sasha Fierce