Bret McKenzie: A Manly Muppet And A Muppet Of A Man
Bret McKenzie: A Manly Muppet And A Muppet Of A Man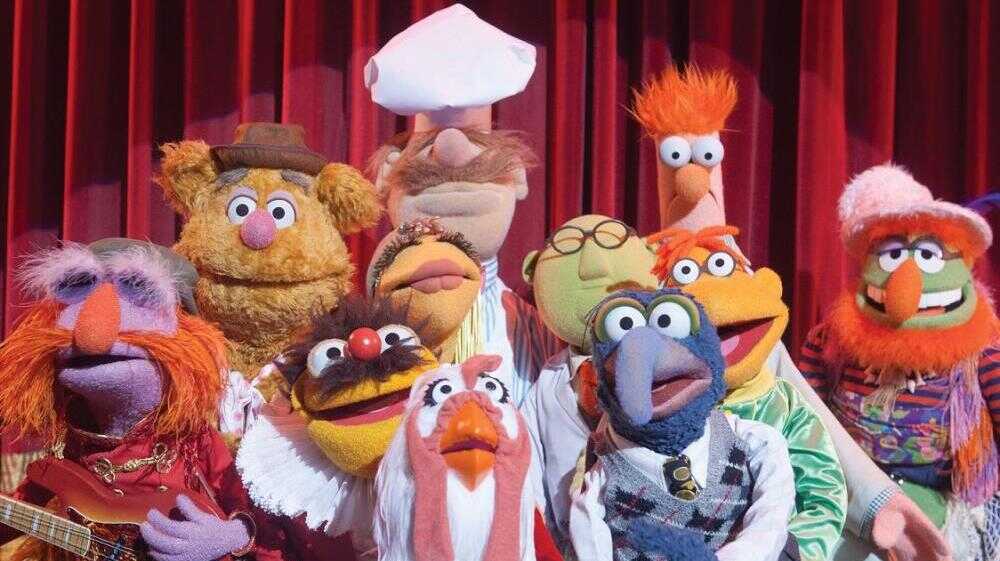 Songwriter Bret McKenzie makes up one half of the New Zealand comedy rock duo Flight of the Conchords. He also wrote five of the songs in the new Muppet movie, including "Man or Muppet," one of two songs nominated for Best Original Song at this year's Academy Awards.
On Monday's Fresh Air, we preview a small portion of an upcoming interview with McKenzie. (A longer interview, which will go into more detail about his time with Flight of the Conchords and his childhood in New Zealand, will air on Feb. 20.)
McKenzie tells host Terry Gross that the script for The Muppets was already written when director James Bobin and screenwriters Jason Segel and Nick Stoller approached him about writing the film's musical numbers.
"For 'Man or Muppet,' they wanted a song about being a man or a Muppet," he says. "And James had this visual idea that the man would see a reflection of himself as a Muppet, and the Muppet would see a reflection of himself as a man. So within the song, it needed to incorporate some sort of echo-y idea, so you go between the two characters within the melody."
Before McKenzie wrote the ballad, Segel and Stoller helped filled him in on the cardinal rules of the Muppet world. For example, Muppets think of themselves as humans in their worlds — not puppets. That ruled out using the word 'puppet' in any kind of rhyme scheme.
"Early on, I was going to get 'puppet' in there, but you can't do that," he says. "Muppets are real. So then I was riffing as to how I could get that melody and those lyrics to flip back and forth, so that's why I ended up rhyming Muppet with Muppet and man with man."
McKenzie says he was going for heart-wrenchingly sincere — the kind of song you might hear Eric Carmen or Harry Nilsson belt out. (Nilsson sang the epic power ballad "Without You." Carmen sang "All By Myself.")
"I really wanted to do a power-ballad tune, and really wanted to get it as dramatic as I possibly could get it to be," he says. "Both ['Without You' and 'All By Myself'] have a very similar feel, and I wanted to get this 'Man or Muppet' song to be one of those. ...That is what I found really funny."
The song ends up being a crucial moment in the film — both for the human, played by Jason Segel, and his Muppet friend Walter.
"I think everyone has had that crisis at some point, trying to figure out whether they are a man or a Muppet," McKenzie says. "I like the idea of people having that crisis driving around, trying to figure it out."
---
Related NPR Stories
Interview Highlights
On Teaching Jason Segel How To Sing The Songs
"I would sing a line and he'd watch me through the studio window. And I'd sing it quite dramatically. And he would copy, and that's how we got the performance going."
On Learning What Muppets Can And Can't Do
"One of the mistakes I made was thinking chickens and penguins could sing, just like all the other animals in the Muppets. But it turns out those animals are not allowed to sing words. They can just cluck and quack. ... I had another Muppet reminiscing, 'I remember when I was just a little piece of felt.' And that got shut down pretty soon, as well. Because the Muppets are real and they never were bits of material in their world. And then the other one — I was really tempted to have the line 'mother-frogger' in there, and that got shut down for being too grown-up."
On The Muppeteers
"They take it very seriously, and sometimes in the studio, they kind of 'Method' Muppets, where in between takes, they stay in character. So I'm in the studio, we do a take and then we're like, 'Can you do it again? Just a little more energy?' and then they talk back to you as Fozzie the Bear. So it's like I'm having a conversation with the Muppet in there. Pretty strange, very surreal job."
On Cutting The Live Performances Of The Oscars' Two Nominated Songs
"I was disappointed when I found that out. I'm not complaining to have to go to the Oscars. I'm pretty excited about it all. But it would have been fun to get a man and a Muppet up there and really hit this one home. ... From my experience, it's always good to put a couple of songs in a show. Even if they weren't going to broadcast it, they could have them and then cut them. [Terry Gross interjects: 'It's a live show.'] Oh, it's a live show. That's the problem. Maybe they're worried that we're just going to keep singing."
On How He Would Have Staged His Oscar Performance
"I would have played piano and then [gotten] Jason Segel and Walter the Muppet up on stage. And then bring in a chorus of background singers with all the Muppets across the back of the stage. Maybe get Clooney and Pitt out there, as well, singing along."